Reducing costs and positively influencing visitors for Greencore
A Proxyclick customer success story.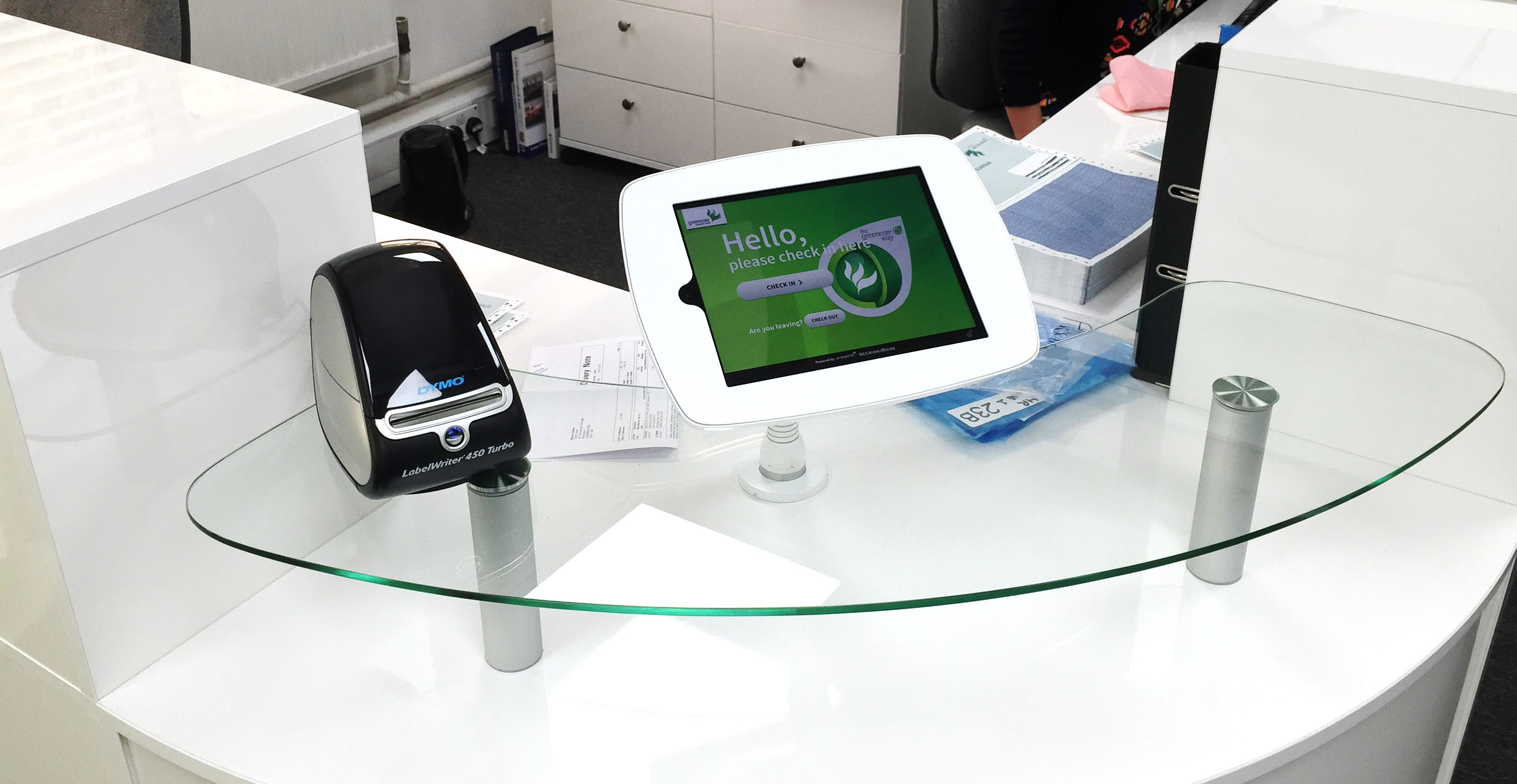 Background
Greencore Group plc is a leading convenience food business with an annual turnover of approximately £ 1.3 billion. Greencore's two markets are the United Kingdom and the United States, where it provides a wide range of food to go products supplemented by other chilled, frozen and ambient foods to major retail and food service customer.
Greencore Group plc is a leading international manufacturer of convenience foods with 22 food manufacturing sites and employs in the region of 12,000 people in the UK and the US
The challenges
Security of manufacturing sites is an important aspect of food production. It's not just about preventing unauthorised access; it's also about managing authorised visitors on legitimate business. "Greencore used a traditional manual process to manage visitors," says Costas Moraitis, IT Business Relationship Manager, with divisional responsibility for IT.
As a result, related areas were complicated and suffered from inefficiency; knowing who was on the site for security purposes; data recording, such as visitor agreement with site health and safety policies; and reporting to obtain management information, were all more time consuming, with a greater potential for inaccuracy.
"Reception would have to check-in visitors, asking them to complete signing-in books and then tear out, fold and insert carbonless copy slips into badge holders. For a single site where annual visitor numbers exceed 6,000, this process has a significant cost. When scaled across multiple sites there was a need to find a different approach," says Costas Moraitis.
The solution
"I first became aware of Proxyclick when visiting another company, and I was keen to see if it had the potential to reduce our costs," says Costas Moraitis. "As I looked closer I could see it could do far more than just replace the signing-in book. There was an opportunity to change our whole approach and transform the experience of visitors before, during and after their visit."
Before a visit, employees have the option to send visitors professional email invitations with directions and follow up text reminders. At check-in, the cloud software provides an automated kiosk experience, and allows specific Smart Questions related to food safety such as recent illness or exposure to disease outbreaks to be asked.
The system provides health and safety policies and makes accurate information available instantly for security or fire evacuation purposes. A badge is automatically printed for visitors and hosts receive automated emails of visitor arrival, with one-click acknowledgement to keep the reception team informed. At sign-out visitors are asked to complete a satisfaction survey.
"A successful pilot at one site saw Proxyclick manage nearly 6,000 visitors including those from external organisations and employees from other Greencore facilities. Positive responses to the solution were received in the visitor satisfaction survey. As a result Proxyclick was confirmed for rollout across the majority of 13 Greencore's UK locations," says Costas Moraitis.
Proxyclick Welcome with badge printer on the reception at one of Greencores UK offices
The results
"The key outcome is Proxyclick has transformed the visitor experience. Visitor satisfaction surveys as well as spontaneous comments show the excellent impression that Proxyclick leaves, making a visit to Greencore a memorable experience," says Costas Moraitis.
He continues: "The reporting enables us to audit who's visited each site, when they visited and their organisation. From the point of view of planning, at any time we know how many visitors are expected. Similarly, from the security and safety perspective we know exactly who is on each site at any given time."
From the point of view of food standards inspection, reporting on responses to Smart Questions identifies contamination risks such as stomach upsets, any visits to other production plants or countries experiencing outbreaks of disease. Depending on the areas to be visited, it also provides information on PPE (Personal Protective Equipment) requirements such as the need to wear wellingtons and hats in production areas.
Despite the high levels of standardised functionality, the solution continues to evolve with the new Proxyclick Welcome app for iPad. "Rather than just record answers, the app enables us to act on responses. The app is able to engage with the visitor to get more information," says Costas Moraitis.
The app also enables the creation of custom screens for different sites, allowing each site to express a personality but still under the Greencore identity. Further development is likely to see the use of QR codes for managing access control. Rollout to Greencore's remaining UK sites is likely, and a similar potential exists for Greencore sites in the US.
"By providing a great visitor experience, Proxyclick influences the perception of our company. It has positively changed the way visitors see Greencore while helping us to reduce the significant costs of managing many thousands of annual visits across our large, multisite estate," Costas Moraitis says.
Smart Flows help Greencore manage visitors effectively and comply with food safety regulations
Greencore key solution facts
Transforming visitor experience across 13 UK food production sites for FTSE250 company with £1.3bn revenue
Cloud-based visitor management system provides pre-visit communications, check-in and sign-out/post-visit functions
Supports the company's own high care and quality standards as well as health and safety compliance
Comprehensive real-time reporting for security and fire evacuation purposes
Smart Questions to identify contamination risks
Further development to customise for each site, integrate QR code access control and likely rollout to additional sites
Positively influences perceptions while reducing the costs of managing thousands of annual site visits