11 key takeaways from our Return Ready Virtual Summit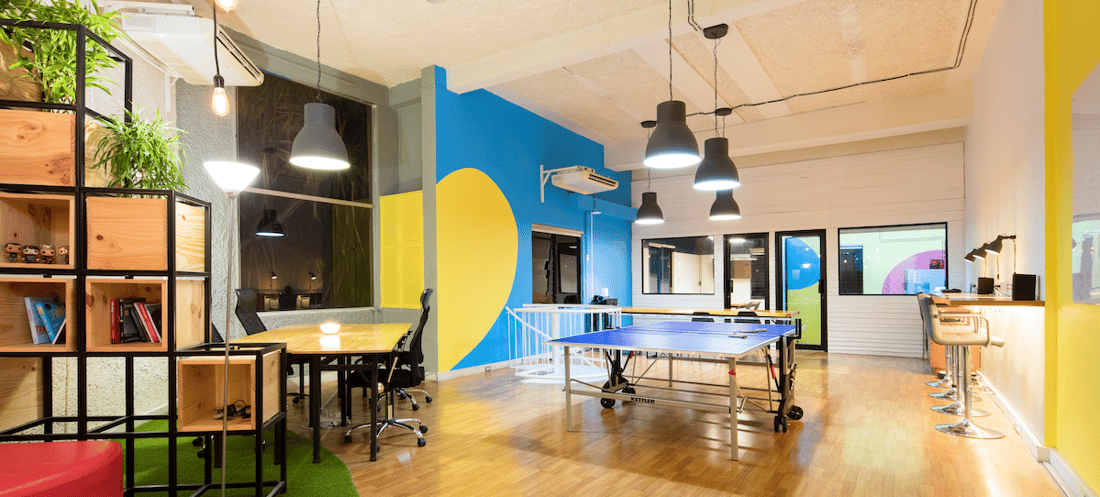 Last week, Proxyclick held its Return Ready Virtual Summit (RRVS), which brought together leaders across industries to share learnings about the return to the office and make predictions about the future of the workplace.
Our CEO and Co-founder Gregory Blondeau and our CMO Harish Peri kicked off the series of virtual discussions by emphasizing that, if there is one thing this pandemic has shown us, it's that there "isn't a new normal, but no normal." But RRVS is about sharing best practices and anecdotes so far, and developing roadmaps for what lies ahead, to benefit us all.
This set the stage for 9 engaging talks on getting Return Ready and guidelines for keeping offices safe, data privacy, existing and emerging workplace technologies, the evolving role of HR leaders, and new workplace design and experiences.
Fresh out of the Summit, here are 11 important takeaways (plus, links to the free session recordings in case you missed them).
On the 'new office' and workplace experience...
1. Employees want more flexibility and freedom when it comes to where, when, and how they work.
Overall, a lack of employees' willingness to return (according to 44% of respondents in the Getting Return Ready session) will be the biggest barrier in a safe return to the office. As David Martínez, Global Director at FMHOUSE, said,
"One of the heaviest pieces of criteria we found in the decision-making process is that the people that left the office 6 months ago are not the same people that are coming back to the office now. These people have been living a different life - they don't need to wake up so early or commute two hours in a car, they cook their own food, they don't need to put on professional clothes. There are many things they haven't done for 6 months."
David Martínez, Global Director, FMHOUSE | Watch the full session replay here
We're not returning to work with the same priorities.
Here's where a hybrid working situation will come into play. Workers will want the option to go into an office or a flexible working space at least a few times a week - and companies will need to put the right policies in place to accommodate for it.
Ultimately, neither the office nor remote working will die, and continuing to empower people with options and choices will be key in the workplace of tomorrow.
"There is no one solution that is right for everybody. And what we need to do is empower people to make the right choices for that."
Kay Sargent, Senior Principal - Director of WorkPlace, HOK | Watch the full session replay here
2. The office of the future should come with an enhanced social experience.
This will give employees an additional reason to return and companies the means to rethink the size and purpose of their spaces.
Leveraging the 'social' purpose of an office, making gatherings, collaboration, and group activities more memorable and meaningful, will come with better understanding the 'why' behind employees' return to the office. Only then can companies use this reasoning to determine how much office space they actually need, and what its purpose will be.
"You have to understand the 'why' when [employees] come back to the office. It's not to sit at a desk and look at paperwork or a computer all day. It's to engage and socialize - those are the interactions that we humans need and are missing [...] the design of our offices needs to be around how we effectively facilitate engagement, social activities, and collaboration in a great experience. And that will fundamentally change the real estate that our customers are in today or are looking for in the future, to whatever size or scale that needs to be."
Doug Lowrie, Workplace Experience Director of Wx, Sodexo | Watch the full session replay here
3. The lobby experience needs to be rethought and transformed.
The current pandemic has been a catalyst for better streamlining the process for employees and visitors to check in and out of buildings. There is an incremental need to eliminate or reduce overcrowding in small lobbies, misuse of reception space, and lines to get to elevators or security checks.
"We think about the staging and the queuing if you've got elevators. Some buildings have people lined up outside trying to get through the elevators. And what's going to happen in the wintertime, or when it starts to rain or snow? We really do need to think about transforming the lobby."
Kay Sargent, Senior Principal - Director of WorkPlace, HOK | Watch the full session replay here
To do so, we need to leverage technologies like Proxyclick to make the process safer, faster, and more efficient - starting way before people ever step foot on-site.
"The journey of the employee or of the visitor doesn't start in the lobby. It starts a day or two, or a week or two, before that journey to the office."
Simon Cohen, UK Partners Director, Condeco | Watch the full session replay here
4. We'll continue to see a rise in the use of flexible spaces.
Business districts that have been temporary "ghost towns" during COVID-19 will come alive again, but business leaders will have to rethink the actual purpose and functionality of having these spaces for their visitors and employees.
More than ever, it's critical for organizations to remain flexible and agile in their future planning of intelligent workplaces and how they can best use technology for that purpose. For the commercial real estate industry, this has meant a resurgence in flexible space strategies where strong partnerships with property and landlords are a must-have for survival.
"Companies are reviewing what they use their space for. Certainly, there's a dialogue on how they'll reorganize space and that's accelerating the need for agile and flexible space. Most business leaders still realize that they need a hub. It's a big cultural part of any organization culture because people need a place to gravitate to, and this is why CBDs (commercial business districts) were built up in the first place. It's that corporate identity. But now, how that space is used is more the discussion moving forward and how technology enables those future workspaces."
Ed Phillips, General Manager – Intelligent Workplace, NTT | Watch the full session replay here
On data privacy in a pandemic...
5. Globally, there are huge potential ramifications for employers if they don't implement measures to keep people safe.
Data privacy laws vary when it comes to geography, how data is used, and whether we're dealing with employees or visitors. But, these employer ramifications - which can include shutdowns of workplaces - are common across many regions of the world, and they may be used as a basis for collecting sensitive information.
"Employees [...] can file a complaint with social inspection authorities and in many countries, the legal obligation of the employer to provide a safe and healthy workplace during the COVID-19 pandemic is actively monitored [...] and if serious violations are detected [...] the authorities are empowered to impose sanctions including the closure of the workplace. In our opinion, there are sufficient arguments to say that the laws imposing a legal obligation to employers to provide for a safe and healthy workplace could be sufficient, as a basis for body temperature checks."
Stefanie Tack, Counsel, Crowell & Moring Brussels | Watch the full session replay here
6. Current data privacy laws that don't factor in this pandemic will need to be adapted.
Across the world, we need to better acknowledge and balance two fundamental human rights: the right to public health and safety, and the right to data privacy.
"Data protection in Europe is a fundamental right, but that needs to be balanced against public health, protection of health and safety, which is also a fundamental right. People are protected, their life is protected, their health is protected. And so, we have this balance of two fundamental rights. So, you have legislation about data protection, you have legislation about health, how do you combine those?"
Frederik Van Remoortel, Partner, Crowell & Moring LLP | Watch the full session replay here
On new and existing workplace technologies...
7. Technologies for a 'safer' workplace should not be implemented just to check off a box.
We need to rethink our existing workplace technologies - and we should not just be installing temperature scanners just to tick a box or to make employees 'feel' safe. We need to ensure they work, that we have a solid plan for them, and that they are contributing to a better overall workplace experience.
"There's ensuring that your employees feel safe, and there's ensuring that they are safe."
Sam Farrant, Managing Director, Vpod | Watch the full session replay here


"Now we need to think, what is the right thing to do here, what technologies do we need to help us. Instead of talking to a client about buying a fancy new technology, it can be getting the most out of something they already have or changing a procedure [...] For me, it's about creating a better, more positive, converged market to help the clients."
Michael Lee, UK Sales Consultant Manager, Nedap | Watch the full session replay here
8. We have an opportunity to break down silos and create streamlined tech processes at work, without sacrificing the user experience.
Employees will never want to return to the office if everything they do there makes their life even more difficult, especially in the context of a pandemic. Now is the time to leverage technologies that can work seamlessly together to improve the lives of workers, while also keeping them safe.
"It will be about being able to book desks, meeting rooms, sending out invites to meetings, pre-screening for staff or visitors, helping employees find other ways to get to the office other than public transport, and then experience getting into the building with access control and direction. All of that sounds really complicated, but it's not. They're just different pieces of a puzzle, which actually knit together very nicely. If there's one key takeaway, it's that there doesn't have to be a harder user experience."
Simon Cohen, UK Partners Director, Condeco | Watch the full session replay here
9. Enhanced personalization in the workplace may be what we're missing.
Just as the automotive industry has introduced cars that can digitally meet your specifications and needs - automatically adjusting music, mirror height, seat position, and more once you unlock the door with a fob - the workplace has the potential for the same type of personalization.
When you walk into the office, your desk might adjust to your height, light and room temperature will adjust to your preferences, your phone will sync to the particular desk you booked...it's all possible and aligned with the need to give employees more options and choices. We just need to get there.
"We are really far behind in leveraging technology to create sophisticated intuitive solutions, and this could be our opportunity to catch up rapidly."
Kay Sargent, Senior Principal - Director of WorkPlace, HOK | Watch the full session replay here
On the changing role of HR leaders...
10. HR professionals should play a stronger role in overall company communication.
In these times, HR leaders have an opportunity to step up in delivering consistent organization-wide communications. That means passing transparent, empathetic information down from leadership teams to employees, making sure employees understand that they are heard, and that they have a platform to respond.
"We want to continue listening and continue the dialogue [with employees], so I think [these communication priorities will be the ones] the leadership team will look to HR to lead. And the HR team has an opportunity to really step up and play a strong role here."
Barry Marshall, Founding Partner, P5 Collaborative Consulting | Watch the full session replay here
11. HR will need to work more closely with other departments.
Things like remote onboarding, which from an IT perspective involves increased cybersecurity and the simple implementation of tools, should be done in collaboration with HR. Here's where multiple departments like HR and IT can come together, to really look at employee processes more holistically, not just in terms of the equipment employees need to do their jobs.
"That's really important right now for HR - looking at all the touchpoints for employees across the organization, and ensuring they're consistent with your culture, messaging, and everything you're trying to achieve as an organization."
Barry Marshall, Founding Partner, P5 Collaborative Consulting | Watch the full session replay here
Onward and upward: Preparing for what's to come
As professionals, we're working together to help shape and develop the new world of work. We need to collectively make sure that our employees are heard and that they get the flexibility they need to do their jobs.
But before we do this, we need to first understand what will truly drive us back to the workplace of tomorrow - and how our experiences can improve with the right technologies and spaces for socialization and collaboration.
Want to discover more takeaways and lessons learned from experts around the globe? Catch up on what you missed and watch the RRVS session replays now.
---