Top 10 workplace trends in 2021: 17 experts weigh in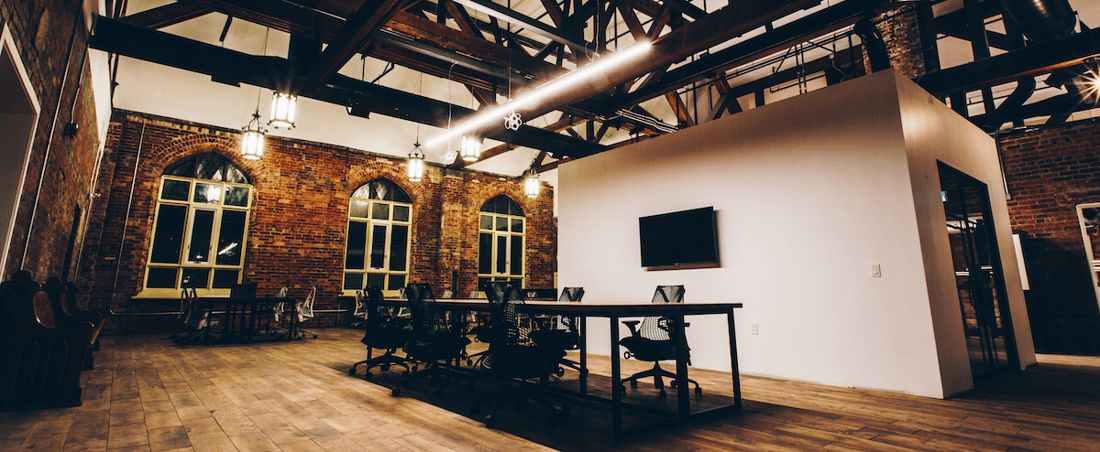 What a year it's been.
Our world was turned upside down this year - completely transforming work, the workforce, and the workplace as we know it.
For many organizations, Proxyclick included, that meant suddenly handling a fully remote team and remote onboarding processes, making rapid adaptations to products to meet unforeseen customer needs, and bravely facing what's been called "the unknown" and "the new normal."
So this year, as we're still amidst a pandemic - thankfully with a vaccine on the horizon - our annual Workplace Trends are undoubtedly more difficult to foresee than in previous years (For a pre-pandemic blast from the past, see our 2020, 2019, and 2018 editions).
But as we've already witnessed changes that shed light on what we need to keep organizations happy, healthy, and productive, we've rounded up important experts' insights from our conversations we've held this year.
Here's what we're seeing in our crystal ball for 2021.
Top 10 workplace trends to look out for in 2021
1. The changing purpose of the office. It's not just about going in to get your paperwork done. The office will be about a whole new experience around socialization.
2. Going digital, but making it streamlined. Yes, the digitization of the workplace has accelerated since COVID-19 came into our lives. But tech must also make people's lives easier, and that starts with breaking down old silos.
3. The transforming role of HR (and all) leaders. All those in leadership positions, especially HR, will need to be more humane, more flexible, and more resilient than ever before.
4. A focus on employee health and wellbeing. We've highlighted this before, and it's not going away. Learnings from a pandemic show that the health and wellbeing of your people need to be a top priority now and moving forward.
5. The touchless technology takeover. Offices and facilities are going touchless. That starts with implementing technologies to allow people to enter the building simply by scanning a QR code.
6. Prioritization of data privacy. Data privacy laws were not written for a pandemic. We need to rethink how we handle and protect people's sensitive information, and that starts with implementing the right technologies.
7. A call for agile working (and flex spaces). We'll need to give employees the option to work whenever and from wherever they choose, to help them perform at their very best. And flex spaces can provide many benefits to foster these agile ways of working.
8. Workplace design trends: Sustainable, not simply reactive, layouts. We can't just put up a bunch of plastic shields to prevent the spread of the virus, without thinking long-term. New materials and systems need to be in place to ensure sustainable design.
9. Cohesion and collaboration across industries and roles. With workplace safety a major priority, and as remote working expands, there's a newfound need for increased interconnection among industries and organizational departments.
10. Better personalization and choices in the workplace. Creating a workplace that employees will actually want to go back to will be about allowing for flexibility and choices.
Trend 1: The changing purpose of the office
While many of us moved to a remote working situation thanks to the pandemic, recent surveys (such as this one in the US) show that many employees are asking for the flexibility of a hybrid working situation - the ability to go into an office for a few days a week and stay home the others.
This shows that an office environment is certainly not dead - but its purpose will, however, change. An office or flex space will draw in workers not simply so that they can go to a desk and do paperwork. They can do that at home. Rather, the office's new purpose will be about creating social experiences - so colleagues can interact, engage, and collaborate face-to-face.
"You have to understand the 'why' when [employees] come back to the office. It's not to sit at a desk and look at paperwork or a computer all day. It's to engage and socialize - those are the interactions that we humans need and are missing [...] the design of our offices needs to be around how we effectively facilitate engagement, social activities, and collaboration in a great experience. And that will fundamentally change the real estate that our customers are in today or are looking for in the future, to whatever size or scale that needs to be."

- Doug Lowrie, Workplace Experience Director at Wx, Sodexo

"We might have certain parts of our day that we spend at home [...] then we go in to have a meeting with a client at an office, or maybe a flex space somewhere. We want human interaction, to discuss things face-to-face. So the workplace, with all the digital solutions that we have, and the way we engage people at work, will have to accommodate that shift in mentality…"

- Peter Ankerstjerne, Global Lead of Facility Management and Experience Services at JLL and Chairman of the Board at IFMA

"We say that the world's change forever. Yes. And, doing things virtually is wonderful, but sometimes when you've bought a business and you need to work with people, and you need to have culture, and you want to go design some office space, et cetera, then actually that human connection is really important to us."

- Joanna Swash, CEO of Moneypenny
Trend 2: Going digital for safety and efficiency, but making it streamlined
The right workplace technologies will be absolutely crucial across sectors to help organizations ensure health, safety, security, and data privacy in the workplace.
But, as a recent McKinsey report showed that 85% of companies have accelerated digitization, this digitization is not just about implementing technologies in the office to tick a box that claims you're meeting safety requirements.
"There's ensuring that your employees feel safe, and there's ensuring that they are safe."

- Sam Farrant, Managing Director at Vpod Solutions
That means implementing best-of-breed solutions will be key, boosting safety and security while also delivering a streamlined end-to-end experience.
Because let's face it: while their health and safety are top-of-mind, people won't want to enter a "new office" where they'll have to complete 10+ extra steps just to get into the building. And organizations won't want to deal with implementing several siloed technologies that don't integrate or interact.
"It will be about being able to book desks, meeting rooms, sending out invites to meetings, pre-screening for staff or visitors, helping employees find other ways to get to the office other than public transport, and then experience getting into the building with access control and direction. All of that sounds really complicated, but it's not. They're just different pieces of a puzzle, which actually knit together very nicely. If there's one key takeaway, it's that there doesn't have to be a harder user experience."

- Simon Cohen, UK Partners Director at Condeco

"One of the big things to come out of this, more than anything else, is this new ecosystem we're creating. Before, we had siloed solutions. Now, there's an opportunity. Lots of partnerships are being created to help deliver the best solutions."

- Lee Odess, CEO of Inside Access Control and Inside Visitor Management
Trend 3: The transforming role of HR (and all) leaders
With COVID-19 came new responsibilities for many leaders and executives, most especially those in human resources.
They were tasked with keeping their people safe, happy, healthy, and productive - no easy feat amidst a global pandemic.
As such, it will be increasingly necessary for HR leaders to see their employees as people rather than workers, communicate with them clearly, and truly listen to them and take their needs into account. Adopting this more humane, resilient approach to HR will also apply to all those in manager positions. It's about people first.
"Now, we're seeing companies say, 'Well, we have to be successful as a company obviously, but how do we make our employees as successful as possible as well, and really treat our employees like stakeholders in the process, not workers in the process.' That's been a big fundamental shift that we've seen."

- Brian Kropp, Group Vice President and Chief of HR Research at Gartner
"We'll want to continue listening and continue the dialogue [with employees], so I think [these communication priorities will be the ones] the leadership team will look to HR to lead. And the HR team has an opportunity to really step up and play a strong role here."

- Barry Marshall, Founding Partner at P5 Collaborative Consulting

"If you are a manager or leader, it's becoming more about coaching and keeping people connected. You start to become more of a person that really helps people thrive in a whole new environment."

- Anita Kamouri, Co-Founder and Vice President of Iometrics
Trend 4: A focus on employee health and wellbeing
We mentioned it last year, and we'll say it again: the focus on employee health and wellness isn't anything new, and it's not going anywhere.
Now more than ever, it's crucial for organizations to focus on this area. Again, people's safety, physical and mental health, and overall happiness will need to come first.
"We should see this pandemic as an opportunity to hit the reset button. What does our ideal world look like when we factor in new conditions? Then, we should build around this vision to make the lives of employees better."

- Karalynn Lewis, Senior Partnerships Manager at Office App

"I still see a movement towards a more Sustainable Worklife, and I see the pandemic as another catalyst for this. [...] Things will never be the same again, and we will need to find ways to start adapting our workplaces and work lives accordingly, to make sure to rise again and stay there over time. [We have] huge improvement potential both on individual, organizational, societal, and planetal level. And this all starts with you and me, with us 'people' and our work lives."

- Kati Barklund, Senior Workplace Strategy Manager at Tenant & Partner

"...all companies across the board are focusing on the health and wellness of employees. We need to make sure that their stresses at home can be handled - everyone has a different situation, and we're 'taking their temperature' on how they're doing mentally. What can we do as a company to give them resources and flexibility? We're seeing so much evolution around giving employees flexibility that works with their schedules. And then, giving them the resources they need, like for example, webinars about stress, or childcare."

- Lisa Peterson, Facilities Services Manager at Columbia Sportswear Co.
Trend 5: The touchless technology takeover
To limit the amount of touching of common surfaces, such as doorknobs, paper logbooks and pens, turnstiles, temperature scanners, soap dispensers, coffee machines, and more, touchless technologies are taking over the workplace.
We'll increasingly see more of these and other technologies being implemented as we make our return to offices and flex spaces. Think: AI, infrared sensors, and virus-proof break rooms.
"…there's this notion right now that nobody wants to touch anything. How do you create a touchless environment? I think COVID-19 will absolutely be an accelerant for how we move forward. We have projects that have yet to come where hopefully all of these technologies will be applied, and we really could create the spaces of the future."

- Kay Sargent, Senior Principal and Director of WorkPlace at HOK

"We'll want to continue to have identification in the workplace due to social distancing and to be in control of things and manage logistics through the office in a smart way. I think technology will have a very big place in that. We need to understand who is in and who is out, and how to register and trace people if something happens. If we want to move forward with this hub and club model, I think that is something we need to manage as more people come back to the office."

- Peter Ankerstjerne, Global Lead of Facility Management and Experience Services at JLL and Chairman of the Board at IFMA
Trend 6: Prioritization of data privacy
As organizations around the globe have been required to collect and store individual's sensitive personal data to help prevent the spread of this pandemic, data privacy - and a rewriting of existing laws to factor in global health crises - will continue to be important as we head into 2021.
Data protection in Europe, for example, is a fundamental right, but so is health and safety. How can companies balance the two?
"Data protection in Europe is a fundamental right, but that needs to be balanced against public health, protection of health and safety, which is also a fundamental right. People are protected, their life is protected, their health is protected. And so, we have this balance of two fundamental rights. So, you have legislation about data protection, you have legislation about health, how do you combine those?"

- Frederik Van Remoortel, Partner, Crowell & Moring LLP
Trend 7: A call for agile working and flex spaces
COVID-19 has left us with a legacy in the world of work - agile working environments. That is, allowing employees to work wherever and whenever they want (maximum flexibility, minimum constraints) to help them perform at their best.
We'll need to embrace activity-based design to optimize workplace experience, which includes hot-desking, remote working, space optimization, and more. As such, we'll continue to see a rise in interest in flexible working or co-working spaces, which help foster agile work environments.
"I think there is a misalignment between what the corporations might want for the future, and what individuals want after a period of time with so much personal choice, autonomy, and flexibility over how and where we work."

- Tim Allen, Managing Director at Aberley
"Co-working spaces offer some really interesting opportunities for businesses to stay agile, to stay flexible, to be able to scale up and down according to the business needs. Just to have that place not necessarily dedicated to employees, but hot desks where they can go to meet colleagues, have conversations and meetings, and do occasional work. I think that flexibility of being allowed to work remotely as well as from a flex space is incredibly attractive to workers, and also from a real estate and portfolio point of view."

- Peter Ankerstjerne, Global Lead of Facility Management and Experience Services at JLL and Chairman of the Board at IFMA

"A lot of landlords also see flex space as an opportunity to retain their tenants. They (tenants) get access not only to many floors in their building but also to beautiful flexible spaces with food and beverage offerings and a lounge."

- Tashi Dorjee, Head of Flexible Space, Australia & New Zealand at JLL
Trend 8: Workplace design trends support sustainable, not simply reactive, office layouts
As we're influenced by pandemic-era workplace design trends, let's not all rush to put up plastic screens in the workplace without truly thinking long-term, about how this affects the overall purpose and design of our workspaces.
"With every problem, we also have to understand the possible side effects. If we throw up plastic screens everywhere, it's more things that need to be cleaned, and these have an impact on acoustics [....] We need to stop being reactionary. We need to stop being 'all is one or the other.' And we need to think more holistically about a variety of solutions that everybody can choose from, whether it be for a large corporation, a small start-up, or an individual worker."

- Kay Sargent, Senior Principal and Director of WorkPlace at HOK
For workplace designers and strategists, COVID-19 has been a catalyst for implementing sustainable design elements and materials, concepts like biophilia, and approaches that take into consideration people's wellbeing (i.e. giving them more outdoor spaces to enjoy).
Of course, these are things strategists have been pushing for a long time, but this pandemic surprisingly has a silver lining here: a major reason to accelerate these demands. But, as Kay Sargent reminds us, we need to be thinking more intelligently about how we emulate or mimic, for example, nature or natural elements holistically in spaces.
"We'll need to continuously focus on how we work physically, digitally, and psychologically in workspaces simultaneously, so that we make sure we continue to perform, stay proactive, and that our workplaces are attractive, sustainable, and secure all at the same time - not just for a reactive first phase."

- Kati Barklund, Senior Workplace Strategy Manager at Tenant & Partner
Trend 9: Cohesion and collaboration across industries and roles
In order for us all to move forward in this new world of work, we'll need to work together and continue to share insights and knowledge across industries and roles. For one, HR will need to work more collaboratively across departments including facilities management and IT/security in order to ensure the health and safety of their people.
"...we saw a real opportunity to be a strategic partner and lean in with the IT team to create a better onboarding experience. Looking at it more holistically, not just at the tools and devices and software needed. The whole process. That's really important right now for HR - looking at all the touchpoints for employees across the organization, and ensuring they're consistent with your culture, messaging, and everything you're trying to achieve as an organization."

- Barry Marshall, Founding Partner at P5 Collaborative Consulting

"Facility managers need to be part of coming up with solutions together with HR to [solve problems] and to make sure that we bring our whole self and a healthy self to work, whether we are working from home or we're working from an office environment."

- Peter Ankerstjerne, Global Lead of Facility Management and Experience Services at JLL and Chairman of the Board at IFMA
"The spotlight is on facilities management right now. We have a fantastic opportunity to demonstrate our professionalism and our value to the organizations that we serve. We need to go about it the right way, collectively sharing knowledge and experience."

- Stan Mitchell, CEO of Key Facilities Management International
Trend 10: Better personalization and choices in the workplace
As part of the agile work environment we mentioned above, giving people increasingly more choices and flexibility will be crucial.
"There is no one solution that is right for everybody. And what we need to do is empower people to make the right choices for that."

- Kay Sargent, Senior Principal - Director of WorkPlace, HOK
And as Kay Sargent stresses, choices related to personalization in the workplace are lacking right now. Unlike our cars with personalized settings for music, devices, seat adjustments, and more, we can't yet personalize our hot desks. They don't automatically adjust to our height or connect to our devices, knowing which workspace we've chosen and adjusting the surrounding room temperature according to our preferences.
But this type of personalization in the workplace could very well be what's next.
"We are really far behind in leveraging technology to create sophisticated intuitive solutions, and this could be our opportunity to catch up rapidly."

- Kay Sargent, Senior Principal - Director of WorkPlace, HOK
Momentum to move us forward
At Proxyclick, 2020 has left us with newfound hope in the expression, "Anything is possible."
Amidst all of the uncertainty our employees, customers, and networks experienced, I'm happy to say that our team ended 2020 on not one, but several high notes (learn about our recent 2020 EY Scale-up of the Year win).
Our 2020 wins happened because we listened to our customers, remained flexible, prioritized our people, and continued to collaborate remotely across departments - all while gaining insights like these from influencers across industries.
To those whose insights we featured here, thank you again. We look forward to future conversations with you all.
With this positive momentum, we confidently move forward to face another challenging and important year.
To learn more about Proxyclick and our latest features for facilitating a safe return to work, book a demo with one of our experts below.
---