Top workplace trends in 2020 according to experts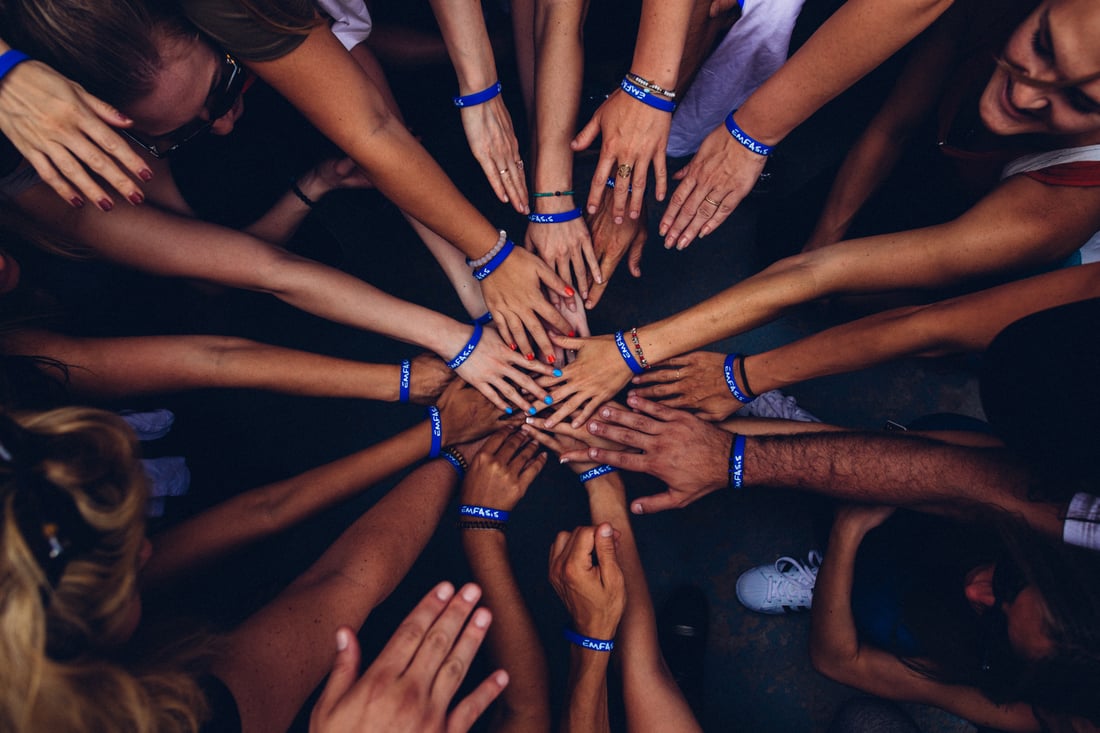 The world of work is in a state of flux.
The World Economic Forum would probably say, "I told you so," since they called it years—the Fourth Industrial Revolution.
New technology, changing socio-economic conditions, and a looming climate emergency are forcing organizations to reconsider everything—how they operate, what is valuable, and where future threats lie.
This has a huge impact on the way workplaces are designed and how they support their occupants.
With the help of some of the industry's top workplace experts, we narrowed down the ten major workplace trends we can expect in 2020.
Top 10 trends to look out for in 2020
(See what you missed in 2019, 2018, and 2017)
Trend 1: Wellness and sustainable worklife
The strongest and most important Workplace Trend of 2020, I believe, will be a movement towards a more Sustainable Worklife. People are, in general, not feeling that well today—health, stress, and un-engagement.

We are longing for meaning, autonomy, mastery, and deeper relationships. Our organizations are not innovative and transformational enough, and our society and planet are suffering.

With more sustainable worklife, we will catalyze both human growth and organizational development, maximizing present and future value-creation both on individual, organizational, societal and planetal level. Happy People, Happy Planet and Happy Pockets.

— Kati Barklund, Sr Workplace Strategy Manager, Tenant & Partner
Workplace wellness isn't new
In fact, we listed it as one of 2019's biggest trends. Yet it shows signs of gaining even more momentum in 2020.
A growing number of organisations are making the connection between a healthier happier workforce and better business outcomes.
In recent years occupier awareness of wellness and research into its determinants has grown rapidly. Our own understanding of health and well-being issues continually evolves. It is so important Wellness is measured by investment companies, it is the driver for the employee experience and building experience, for impact investment, and circular economy.

Human experience is the key, that allows all other trends to thrive and grow. We build and operate to foster human Wellness not to undermine it.

— Will Poole-Wilson, Managing Director, Will+Partners
Traditional versus progressive
Traditional workplaces take their toll on users, from too many hours spent sitting at the same desk to eye strain from staring at computer screens. In response, progressive employers are designing workspaces that provide comfort as well as choice, flexibility, and the necessary tools to complete tasks.
According to the Global Wellness Institute, workplace wellness could grow in value to $66 billion by 2022.
Trend 2: Mental health at work
The intellectual and emotional health of an organization's people has become so critical to business success that the world's largest investors are increasingly basing their decisions on human as well as financial capital.

Some countries are even requiring public companies to disclose human capital metrics in their annual reports.

— Kate Lister, President, Global Workplace Analytics
Peace of mind
To date, workplace wellness has mostly focused on the physiological demands of the workplace. But the recent discourse around new ways of working demonstrates that the workplace also has a huge impact on mental well-being.
The modern workforce is incredibly diverse in terms of age, background, skills and needs. We can attest to this at Proxyclick, as we continue to grow our team.
Organizations need to take such factors into consideration when designing workplaces and managing how people work. In high-pressured environments, especially, providing both flexibility and amenities can support employees' work/life balance.
Just look at the story of Mindspark, a Californian tech company that only employs people with autism. New York Times covered just how the business ensures that its working environment minimizes the anxieties felt by employees.
Trend 3: The employee experience
It's really about the employee experience, always, and how individual employees cope with external/environmental changes while dealing with the basics: leadership's impact and the unspoken personal stresses each brings into the workplace.

— Deborah Leonard Kosits, Founder, DLK Associates
The experience economy on the employee-level
As part of this continuing "experience economy," we've seen new job titles emerging. What with VaynerMedia's Chief Heart Officer and the rise of the CEXO (Chief Experience Officer), the employee experience is more than just about satisfaction. With repeated battle cries about the current war on talend, leaders must strive to have a better understanding of their employees in order for it positively impact the end-customer experience.
Organizations like Amazon, Airbnb, and Uber have shifted consumer expectations and employers are now grappling with this reality in the workplace. More technology in the workplace should provide the data needed to help shape the employee experience.
Trend 4: The digital experience
Wellness, employee experience and digitization of work are the three trends that will define 2020. We want to be healthy and effective—technology is something that can enable that.

We see tenant experience platforms becoming table stakes for high quality office buildings—does your building have a remote control?

— Maciej Markowski, CEO, spaceOS
The digital journey
Technology and data have connected the workplace and its constituent parts. With more people working remotely than ever before, developing the digital journey that supports hyper-connectivity will no longer be a nice-to-have but a must-have.
In 2019, we listed the "integrated workplace" as a top trend. This was in recognition of a proptech movement that provides seamlessly integrated enterprise solutions—everything from visitor and meeting room management, access control, and wayfinding apps.
In 2020, however, integrated proptech solutions will focus more on the digital experience of occupants, giving them more control over their space and the tools they use.
Trend 5: Balancing enterprise security with privacy needs
People will increasingly be wary of how their data is being used by data processors, and they will choose to work with companies that respect their privacy.

— Gregory Blondeau, Founder and CEO, Proxyclick
Protecting your people and intellectual property
With more opportunities for mobility than ever before, it's important not to lose focus on the visitor experience while securing the workplace. This now goes way beyond memorable experiences and requires organizations to respect data privacy "as a human right" according to Microsoft CEO Satya Nadella.
Trend 6: The rise of virtual assistants
Siri, Alexa, Google Home, and Cortana—these virtual assistants now seem like an part of everyday life. So much so that an estimated 1.8 billion people will be using the technology by 2021.
Right now, they do our most mundane tasks – they write our grocery lists, text our friends, and they play our music. But this only scratches the surface.
Bill Gates listed virtual assistants as one of the breakthrough technologies of 2019 for the MIT Technology Review. These sophisticated virtual assistants could transform the interplay between humans and technology and this will have huge implications for large enterprises and their workplaces.
Trend 7: More remote working opportunities for a bigger gig economy
The world has changed, we do not work the same, we are all mobile and have the latest technologies to work from anywhere. Mobility is the biggest trend!

— Olga Lazko, Head of Sales and Marketing, Jooxter
The gig must go on
The increase in remote working is due, in part, to the rise of the gig economy— a labor market characterized by short-term contracts and freelance workers. In the US alone, the number of gig economy workers is expected to grow from 3.9 million in 2016 to 9.2 million in 2021.
Understandably, gig economy workers have different workplace needs than full-time employees do—there's no requirement for an allocated desk. But when they do come into the workplace, they often need space to meet with project teams and peers.
But even more importantly, this trend is forcing organizations to think harder about how they build their culture and employee engagement when so much of the workforce is transient.
Trend 8: Coworking boom
As a solution to the growing number of freelancer workers, more and more organizations are turning to coworking spaces. (Note: The recent troubles of coworking giant WeWork should not detract from the model's incredible popularity and convenience.)
Even enterprise organizations are taking up space with coworking providers because it enfranchises their contracted workers, giving them a sense of community right in the middle of the center of global city hubs.
Meanwhile, corporate real estate giants are now competing with this new generation of serviced office specialists. In 2018 CBRE formed Hana, who happens to have their own Chief Experience Officer, its own flexible workspace offering.
Trend 9: Sustainability and environmental friendliness
It is impossible to imagine that climate change (sustainability) will not be the game-changer.

The evidence is now beyond doubt. And the fact is there are many, many strategic workplace decisions that can be made which could make a size-able impact on our collective carbon footprint: more virtual working and working locally, less business travel and commuting, and better structured collaboration time in the company office (but less of it)!

— Chris Hood, Director of Consulting-EMEA, Advanced Workplace Consulting
Working with purpose
2019 saw a significant amount of corporate energy spent on environmental issues (e.g. plastic pollution).
Consumers expect the products and services they use to be ethical and environmentally friendly. And these same pressures are now being felt in the workplaces.
Countless surveys suggest that people, especially millenials, want to work for companies that practice sustainability and have a social or environmental purpose.
The strongest trend for 2020 (and continuing beyond) will be the second coming of sustainability.

But this time, asking the tough question. That is, when we know that we under-occupy almost all of the space we build by 30-50%, why do we keep building so much?

It won't be about certification of the new anymore – but understanding how we better use what we have, and making it happen. That's true sustainability.

This time, it's existential.

— Neil Usher, Chief Partnerships Officer, GoSpace AI
Pressure can be good
This kind of increasing pressure from customers and employees alike will force organizations to consider their impact on the environment, which should lead to more effort on environmental design, waste initiatives, and corporate responsibility programs.
Trend 10: Purple people
Being a good communicator and having high level of emotional intelligence combined with strong technical skills is in the strong demand!

— Olga Lazko, Head of Sales and Marketing, Jooxter
No doomsday on the horizon just yet
Automation hasn't decimated the job market like some feared and predicted, but it has changed the nature and complexion of work.
It's what's led companies like Deloitte to stress the growing need for what they call "purple people"—employees who possess a mix of business and technology skills. It's not just the big tech firms who need data analysts anymore.
But the modern workforce will have to offer something different to employers. As more jobs and tasks are automated, organizations will need their people to provide the nuances that machines can't.
This means analyzing data in the context of human behaviors and providing emotional intelligence towards decision-making. These new multi-skilled and multi-dimensional teams will need workplaces that cater to their needs.
In conclusion
But we didn't stop there.
We asked our esteemed panel of experts to rank each predicted trend taking into consider their importance. The result?
Wellness came it at #1, followed closely by a 3-way tie between mental health, employee experience, and sustainability.
What's most exciting is that there are so many conversations to be had around the workplace we all want and deserve. So thank you to our workplace experts who continue to keep this conversation going.
---
Topics: