Where does visitor management fit into your business plan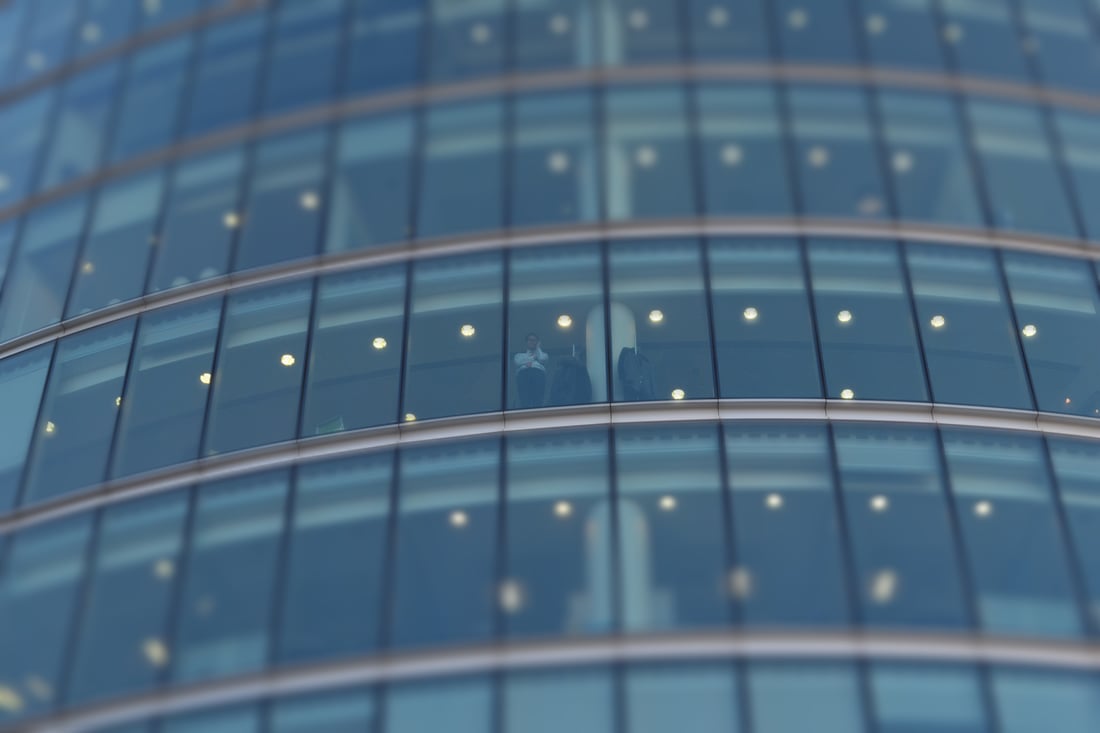 On the surface, it may very well look like life—including business—has shut down during a global pandemic. But if you just look closer, in reality, most businesses are still running at their own pace thanks to solid business continuity planning.
After all, there are very few times in human history when life as we knew it has come to a grinding halt. And even then, society as a whole has managed to overcome some of the greatest challenges.
Your organization can do the same.
Current events and COVID-19
Following the advice of local or national health authorities, we've seen companies all over the world adopting severe measures:
canceling events,

restricting business travel,

eliminating face-to-face meetings, and

enforcing remote work for all their employees.
At Proxyclick, we embraced social distancing and moved to a working-from-home model very early on. As a cloud-based SaaS company, we're fortunate enough to be well-equipped to work remotely via secured servers and infrastructure.
Our business continuity plan (BCP) allows us to continue providing uninterrupted service and support as usual, in these highly unusual times. But we understand that some organizations may not yet have a continuity of business plan in place yet, or perhaps some could need an update.
How prepared are you compared to other companies?
A study published in early March, by Mercer, evaluated how many companies had well-established protocols in case of global emergency situations such as the coronavirus.
The results of this survey are quite eye-opening.
51% of businesses have no plan at all that could shelter their activity and their employees from the effects of a crisis.— Mercer, March 4, 2020
In times of uncertainty, having a strong BCP can play a huge role in helping you cut through the noise and navigate your organization through the storm.
So we've put together a brief guide to help you answer the major questions in your business continuity planning.
1. What is a business continuity plan?
A business continuity plan (BCP) consists of procedures and guidelines a company must follow in order to continue delivering its services when faced with a major disruption such as a natural disaster, a cyberattack, or an outbreak of disease.
The main goal of a business continuity plan is to protect an organization's people, assets, and data during and after a crisis.
First and foremost, you'll need to organize a continuity team that will be responsible for the development and implementation of the plan.
Once created and reviewed, a BCP will have to be supported from the top down—from senior management to the newest intern—in order to work as intended.
2. What does a business continuity plan include?
Generally, a business continuity plan will include 10 crucial aspects:
Here's some more context for each of the 10 parts:
Areas of responsibility:

Decide who will be responsible for what in the event of a crisis. (Make sure to assign replacements as many disasters might result in your personnel being unable to fulfill their responsibilities.)

Up-to-date emergency contact information
Emergency communication strategy:

Provide employees and customers with regular status updates as the crisis unfolds. Communication is key when it comes to executing a plan. (Misinformation can spread among your workforce faster than a virus.)

Back-up power solutions: Address

the scenario of a long-term power outage.

Back-up of essential equipment/services: Assess

the state of business essentials and providing alternatives if needed.

Off-site back-up of sensitive data: D

etermine what happens if a disaster renders the server room unusable.

Alternative mode of operation:

Establish a strategy that enables your workforce to continue its activity in an alternative environment should your office building become compromised. In the case of working from home, you'll have to provide your employees the necessary tools and technologies they need to accomplish their tasks and keep in contact with the clients.

Recovery teams:

D

esignate specialists who will handle the aftermath of a crisis and reestablish the normal pace of operations.

Recovery process:

Assess the damages, estimate recovery costs, and monitor the progress of the recovery plan.

Business impact analysis (BIA):

Identify

and evaluate the impact of disasters on main business operations. (This analysis also offers essential information that can be used to develop an efficient recovery strategy after the emergency situation has ended.)
3. Do you have a visitor management system in place?
As a company, we've always believed in our product and its place in the business community.
But in recent weeks, we've seen our visitor management system play a more prominent role in business continuity planning all over the world.
And we've recently launched a COVID-19 resource center to help you put concrete steps in place for your visitor and contractor management.
Specifically, Proxyclick has been answering the call of "how your visitor management system can help you during health and safety crises."
Managing a crisis situation from the beginning to end can become a straightforward process thanks to multiple functionalities in front desk safety:
Access to a real-time emergency lists: In the event of a roll call needed or follow-up communication to relay important information
Ability to send emergency text messages to all your visitors at once: In case of evacuation and further instructions needed.
Seamless integrations with watchlists: Just in case you've previously denied entry to certain visitors based on health and security screening, and need to flag their attempt to enter your premises
Set up custom check-in screens: This allows your visitors to complete a quick health questionnaire in case of health concerns.
Implement health and safety screenings ahead of time: You can email your visitors crucial health and safety information, NDAs, or agreements to sign in advance of their arrival.
Retrieve sensitive data easily and safely: You can have a full audit trail of data stored in the cloud for your own use or to aid in law enforcement investigations.
We've seen time and time again how the right visitor management system can result in a truly touchless visitor experience to reinforce workplace health and safety.
4. Why do you need a business continuity plan?
Like most things in life, you'll need to plan for the bad times as well as the good times.
The manner in which your organization manages a crisis can reflect your inner workings in several ways:
Boost customer loyalty and trust
Maintain a positive brand image (regardless of the situation)
Increase employee and stakeholder safety
Protect sensitive data
Minimize downtime and recovery costs (if disaster strikes)
Achieve main business goals and growth
At the same time, having a BCP in place can do wonders for the confidence of your employees and staff:
To feel more prepared to handle unexpected emergencies and crises,
To trust in management for building a solid BCP,
To perform better during and after the disaster, and
To take more ownership and protect the reputation and revenue stream of the business.
As society advances and the socio-economic environment becomes more and more complex, you'll need to be prepared to face all the possible scenarios that a crisis can generate.
5. How often should you update your business continuity strategies?
Considering that technology is continuously evolving, it's no wonder that workforce fluctuations happen now and then. So your plan must also be updated accordingly.
We recommend you do this, at a minimum, annually. But ideally, you should organize meetings with your key personnel at least two times a year to review the plan and, most importantly, test it.
You can validate the efficiency of your business continuity plan in several ways, but we recommend these two:
role-playing scenarios:

to find weaknesses in the plan, and the feasibility of each step

table-top exercises:

to discuss the plan with the team together, giving and receiving feedback concerning their role in an emergency situation
History repeats itself, unless you learn from it
What we should all remember, is that any number of crises can happen at any moment.
As a business, it's essential to be proactive and be able to ensure the well-being and safety of your employees and visitors in both the short-term and the long-term. Pushing off your business continuity planning will only delay the inevitable—and may have disastrous consequences for everyone involved.
We believe it's every organization's responsibility to implement an effective BCP that addresses in an equal manner both its operations and the workforce.
With this in mind, our team is standing by to answer any questions you maybe have about implementing Proxyclick in your business continuity strategy.
Contact us to discuss a personalized solution for your organization, and please stay safe!
---