9 smart technologies propelling CRE forward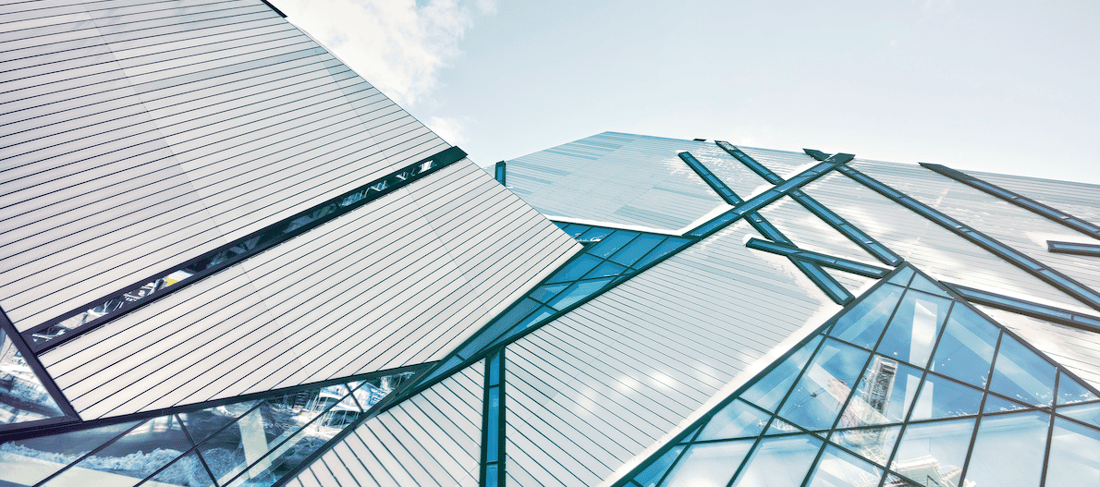 Internet of Things (IoT) technology is increasingly becoming a standard component in all aspects of business operations.
In the commercial real estate (CRE) industry, IoT leverages a bevy of interoperable smart technologies to facilitate dozens of functions that are vital to day-to-day business operations. These include building security and access control, air quality sensors, virtual work and remote visit platforms, optimized space utilization, and off-site accessibility.
Many of these smart CRE technologies are effectively doing "double duty" during this global pandemic to help businesses ensure a safe return to work. They're both supporting modern business operations, while keeping employees, visitors, and vendors safe.
Undoubtedly, this year has shed new light on the importance and relevance of many of these digital CRE solutions. We've made a list of important movements happening in the space today, and 9 innovative smart technologies available to support them.


1. Biometric systems and integrations
2. Pre-registration features via VMS
3. Space management solutions
4. Indoor positioning systems (IPS)
5. Room & resource booking
6. QR code-based entry
7. Humanoid robot greeters
8. Green buildings
9. Data privacy software
Every employee is a visitor
In the modern CRE space, emphasis on facilitating smooth day-to-day operations for all visitors on the premises is a priority. This includes not only guests arriving for meetings, but also contractors, loading dock personnel, repair and maintenance workers, janitorial staff, and security technicians.
1) Biometric systems and integrations
The future has arrived, and it includes biometric signatures.
This particular solution is not only ideal because it cuts down on touching shared surfaces, but because it also performs a double-function as a safety measure, effectively guaranteeing the identity of the person using the system.
Biometric scanning cuts down on the time it takes for visitors to navigate check-in processes. No longer is the swipe of a finger across a screen the gold standard: visitors stand in front of the optical or face scanner, or speak into the microphone, and quickly gain access to the premises.
These systems can also integrate with external watchlists - government or industry watchlists, of course, but also VIP watchlists for individuals with preferential treatment, including foreign dignitaries and top business stakeholders.
(And during the global pandemic, identifying all entrants is particularly important, as any unexpected guests bring added potential health risks.)
2) Pre-registration features via VMS
Increasingly, businesses are pre-registering (or remotely registering) visitors by sending out email invitations ahead of time. Before their meetings, visitors receive these invitations on their smartphones.
The invitations may include screening questionnaires asking visitors health questions in order to respect health and safety guidelines during the pandemic. They also collect visitors' contact information, in case there is a need for contact tracing after the fact.
All-in-all, pre-registration features are an important step to ensure that only expected guests arrive - but one that provides them with a helpful reminder and a warm welcome before they ever set foot in a business establishment.
Everyone needs a little space
With more and more people working from home, and the need to avoid crowding in instances of going into the office, all aspects of managing space in CRE buildings have taken on paramount importance.
Fortunately, some new smart technologies help make sure building space is used efficiently and in a non-cluttered way, that visitors and employees know the quickest way to get from A to B in a big office building, and that a conference room or specially equipped office is available when needed.
3) Space management solutions
Space management systems allow workplace strategists and facility managers to optimally arrange a commercial space's occupancy, organization of interior and exterior layouts, and storage - and to project how much space may be needed in the future.
During a health crisis, this is also important, as distancing measures require the most efficient use of space throughout a facility if employees cannot work offsite.
In truth, this is an area that's often overlooked, especially when considering the returns that come with improved space management. A recent case study by FM:Systems demonstrates how integrating space management solutions can help a company increase customer satisfaction ratings by more than 90%.
Source: FM:Systems
Software solutions from Gensler, Skedda, and Spacewell (to name a few) help companies to gather and utilize space management data to the best effect.
4) Indoor positioning systems
Indoor positioning systems (IPS) provide wayfinding tools that adjust to live data to inform users on the best way to get around. Knowing the most effective way to get from the lobby to the office at any moment with an IPS can be a huge time-saver in a big office building. It's also key to understand which route has the least amount of foot traffic, which also has applications for safety and security.
In a factory or warehouse setting, a sort of "GPS for Industry" to optimize and automate different processes in large areas is necessary. Workers with IPS know where different machines or devices are located in relation to other implements, and drivers can easily find loading and unloading bays.
At the time of this 2016 global report, 72% of surveyed organizations already established or were actively implementing IPS in one form or another. Of the 28% who hadn't, 99% of them expressed they had plans to begin integrating IPS within a few years.
5) Room & resource booking
Meeting room management systems, which can be integrated with cloud-based visitor management systems, allow employees to reserve rooms or dedicated spaces (with video monitors or other special technology) in advance of meetings. That's all while simultaneously eliminating problems with double-booking, and supporting safe social distancing measures.
Services like Condeco, Smartway2, Roomzilla, and Float are built on the cloud and filled with customizable features, and in many cases are integrated with other security and check-in systems to help optimize building traffic.
Visitor management systems going touchless
Cloud-based visitor management solutions (VMS) are digital systems that simplify and secure building check-ins, while gathering, managing, and protecting visitor information.
Prior to the global pandemic, visitors might have entered through the front door and proceeded to front desk staff or security. They might then have been directed to a kiosk where they would enter their identification on a tablet or touchscreen.
Now, smart technologies integrated with visitor management systems are used for distanced, touchless and keyless entry.
6) QR code-based entry
In keeping with public health guidance to avoid touching shared surfaces, each visitor receives a unique QR code sent to their personal smartphone in advance of arrival.
In truly interoperable spaces, the QR code may also be scanned at access control points such as turnstiles, elevators, and doorways, allowing the visitor to enter the building and proceed without pressing any buttons.
Not only does the QR code scanning feature allow for a touchless visitor experience, but it also encourages people to pre-register their visitors, helping to limit those who show up unexpectedly, as only visitors with a QR code can enter the premises (during the specified time of the visit).
Moreover, these tools are important for managing people flows - making sure visitors, customers, contractors, and employees can enter and navigate the building safely and securely.
7) Humanoid robot greeters
The humanoid robots depicted in the science-fiction of yesteryear are finally here, and playing an important role in the health crisis.
From artificial greeters, to check-in machines designed to support assistants that help visitors navigate a property, humanoid robots are making an impression on people. They're also helping reduce the need for on-premise staff by assisting human greeters, receptionists, elevator attendants, and other personnel who occupy lobbies or common entryways.
The demand for humanoid machines is expected to grow by an estimated $3.9 billion by the year 2023 (from $620 million reported in 2019). The global pandemic has only increased interest in these digital assistants, as they are invulnerable to health risks.
Clean energy and clean data
8) Green buildings
A trend towards "green buildings" is becoming particularly prevalent among businesses. These buildings may feature dimmable LED lights, motion control systems to ensure that power isn't wasted on empty rooms, and advanced AI control systems that limit energy usage.
These solutions are self-sustainable, environmentally friendly, and significantly cost-cutting. One Singapore-based university, Nanyang Tech, has already reduced its overall energy usage by 26% since 2011, when it implemented a series of smart plugs and lighting sensors. The university aims to achieve a 35% energy waste reduction by the end of this year.
9) Data privacy software
With the additional controls on building access - broader visitor identification information, including sensitive health data necessitated by the global pandemic - data privacy and management has become all the more important.VMS such as Proxyclick can automatically delete visitor data after a certain amount of time, based on local and international privacy regulations. Other possibilities include encryption or anonymization of data so as to mitigate some of the vulnerabilities.
Data privacy management software for commercial spaces may increasingly become an important investment, however, as many of these systems provide not only data security, but also risk management solutions. These interoperable systems integrate with existing technology so as to keep data safe and well organized (and keep hard-working IT folks happy).
Looking ahead
In this ever-changing world, smart technologies are the backbone behind business continuity plans (BCPs) and reopening strategies. They have gone beyond their initial remit of providing streamlined building management and integrated visitor experiences that appealed to tech-savvy professionals in the first place.
Don't be surprised to see these solutions being the norm long after the pandemic. These platforms are revolutionizing the CRE sphere by bolstering security, health and safety, and enhancing productivity - all in a scalable, environmentally friendly, and cost-effective way.

Want to learn more about how leading organizations are adapting this new era to ensure workplace safety? Watch the full session replays from our Return Ready Workplace Summit now.
---