3 key safety steps that accompany facility managers' evolving roles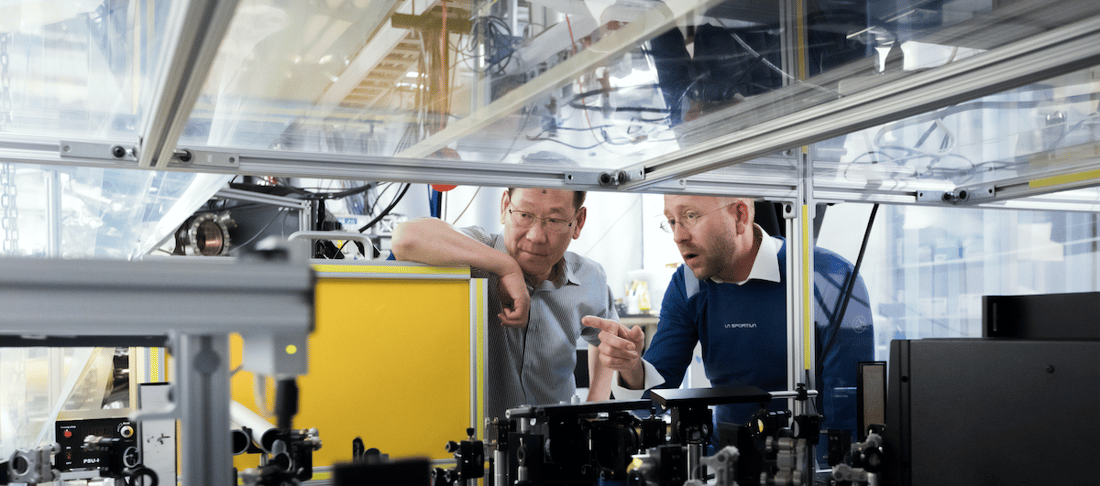 When last year took a turn on us all, many of our roles changed, and likely for good.
That's especially true for facility managers. Normally in charge of ensuring comfort, safety, functionality, and efficiency of built environments like offices, schools, and arenas, facility managers had to adapt.
After the onset of the COVID-19 pandemic, facility managers across all industries had to shift their focus to frequently changing government health and safety regulations.
They took on new responsibilities, and owned the implementation of crucial technologies, directly tied to keeping all people and assets safe across their facilities.
So what, exactly, have facility managers had to do to adapt to this current health crisis and support a safe return to work? Let's take a deeper look.
How the facility manager role has changed
Below are just a few of the ways in which facility managers adapted their roles to keep people safe as a result of the pandemic.
Increased communication with facility users
Facilities managers previously communicated primarily with executives, suppliers, and contractors.
After the pandemic, facilities managers started to communicate much more with the users of their facilities, like visitors and front-line employees.
For example, some implemented visitor feedback systems. Users of facilities could rate the level of cleanliness. Facility managers could know whether they needed to step up their cleaning protocols to make users of their facilities feel truly safe.
"The spotlight is on facilities management right now. We have a fantastic opportunity to demonstrate our professionalism and our value to the organizations that we serve. We need to go about it the right way, collectively sharing knowledge and experience." - Stan Mitchell, CEO of Key Facilities Management International
Enhanced health and safety protocols
Facilities managers ramped up their health and safety protocols to minimize the risk of infection of people using their facilities.
They enforced social distancing rules to reduce the concentration of people, and aided the effort by sealing off group seating areas or removing them entirely.
Some cranked up or upgraded their air circulation systems to increase the rate of circulation of contaminant-free air.
Facility managers everywhere promoted the use of hand sanitizer. They offered it for free at sanitizer stations throughout their facilities.
"It's about shifting the role from FM from that back office type of conduit - the invisible hand that goes around the office and makes sure everything works - to be much more front and center. FMs should be the people [who] create a much more coherent experience for the employee when they come to work, making sure that everything works, and all the touchpoints support that level of flexibility that we're looking for." - Peter Ankerstjerne, Global Lead of Facility Management and Experience Services at JLL, and Chairman of the Board at IFMA
Key steps to support an evolving role and a safe return to work
It's true that many have been, and still are, uncertain about a return to offices and facilities amidst the pandemic, and in an increasingly hybrid working world.
But as a reintegration into offices is still in-demand by a substantial part of the workforce, facility managers and other stakeholders will need to prioritize the below steps ahead of time to ensure a safer, more streamlined workplace.
1. Redesign workspaces to meet new requirements.
Workspace facility managers should recognize that focus work could continue to be done at home, whereas collaborative work is best done in-person.
Thus, they need to work with office designers to promote safe collaboration in these spaces. For example, this could involve splitting offices into smaller rooms for individual groups to use. One group per room minimizes contact between people from separate groups.
"The attractiveness of the workplace will be around bringing people in because it's fun, it's engaging, it's collaborative, it's what I need at that particular point in time. It's going to be much more because I want to go there, I want to meet my colleague, I want to socialize, I want to engage. I maybe even want to go there for the great coffee, or the great lunch, or whatever it is that you do." - Peter Ankerstjerne
And with more team members working from home, some workspace facilities managers may need to continue to support video calls by installing improved microphone systems and additional monitors.
2. Invest in technologies for safer facilities management.
Implementation of technology does not stop at microphones and monitors. Facilities managers should embrace key technologies to improve the safety of their facilities in 2021 and beyond. These include:
Automated and contactless systems
Facilities managers can implement touchless systems across buildings, such as motion-activated hand sanitizer stations, bathroom soap dispensers, and taps. Some taps can be fitted with display panels that show a countdown timer to promote longer hand-washing times.
Committing to 'going contactless' may also involve allowing people touchless entry through access control systems (ACS) at doorways, turnstiles, and elevators.
Here's where the right visitor management system (VMS) comes into play (see more on this below). When integrated with access control systems, a VMS can facilitate a touchless check-in process.
Visitors and employees can simply enter a building by scanning a QR code at an ACS or welcome kiosk, removing the need to come in contact with front desk receptionists or touch common surfaces.
Cloud-based visitor management systems (VMS)
To improve security, safety, and overall efficiency on their facilities, FMs can implement cloud-based visitor management systems.
Prior to arrival, employees, visitors, and contractors can be pre-registered to arrive on-site via the right solution.
Admins can send these individuals health questionnaires, important information about on-site protocols and safety, and NDAs or other documents to sign in advance. These steps can be easily adapted in response to changing regional or national health guidelines.
If visitors meet all pre-registration criteria, they'll be sent a unique QR code that they can scan at kiosks or access control points upon arrival (employees are granted access to buildings via the Proxyclick Proovr app).
Companies can also ensure that only a specified number of employees are able to come on-site at any given time to meet building capacity limits and allow for social distancing.
"The technology that we're using in FM can identify the crunch points within a building where social distancing gets diluted. This is particularly useful where the criteria changes from company to company, building to building, or country to country." - Stan Mitchell
Thanks to contact tracing, employees and visitors can be alerted if someone they came in contact with was infected. Contact information is securely stored in the VMS to allow for important contact tracing, only for as long as needed, in compliance with data privacy regulations.
Sensitive information can be set to be automatically deleted after a certain amount of days.
Temperature scanners
A pandemic rapid-response method for taking visitors' temperatures was having human attendants take temperature readings using handheld scanners. This method was risky because it involved people coming into close contact with potentially infected individuals.
Facility managers have progressed to standalone, completely touchless body temperature scanning devices. (Learn how Proxyclick integrates with an unmanned, touchless temperature scanner for employees and visitors).
Any individual who enters the premises can be asked to get a temperature check. If these individuals have a fever, they will not be allowed to enter the building.
3. Learn, network, and share knowledge.
As we continue to understand that there is no one single answer, the importance of sharing learnings and having discussions across FM and related industries skyrockets.
As Stan Mitchell, CEO of Key Facilities Management International, has told us, "This is not a new norm, this is just a constantly changing norm." He stresses that for all facility managers, this is a learning process, and being vigilant and thorough is key to demonstrating professionalism.
"In FM, irrespective of this pandemic, I'm a great believer that none of us have got all the answers to anything. We need to exchange knowledge and information to do the best job that we can. Hopefully, through this negative experience, we can raise the bar of facilities management as a strategic professional discipline, and then we all benefit from that." - Stan Mitchell
Useful resources for facility managers
As we continue to navigate the new world of work amidst this pandemic, here are a few resources that may come in handy to facility managers:
Preparing for what's ahead
The new world of work is shaping at this very moment, and while we still face many unknowns, there is no better time than now to prepare for a safe return to facilities.
That means investing in the right design and technologies to keep your more important asset - your people - safe.
To learn more about how Proxyclick helps organizations across the world facilitate a safe return to work, talk to one of our experts today.
---