10 reasons to choose a cloud-based visitor management system in 2021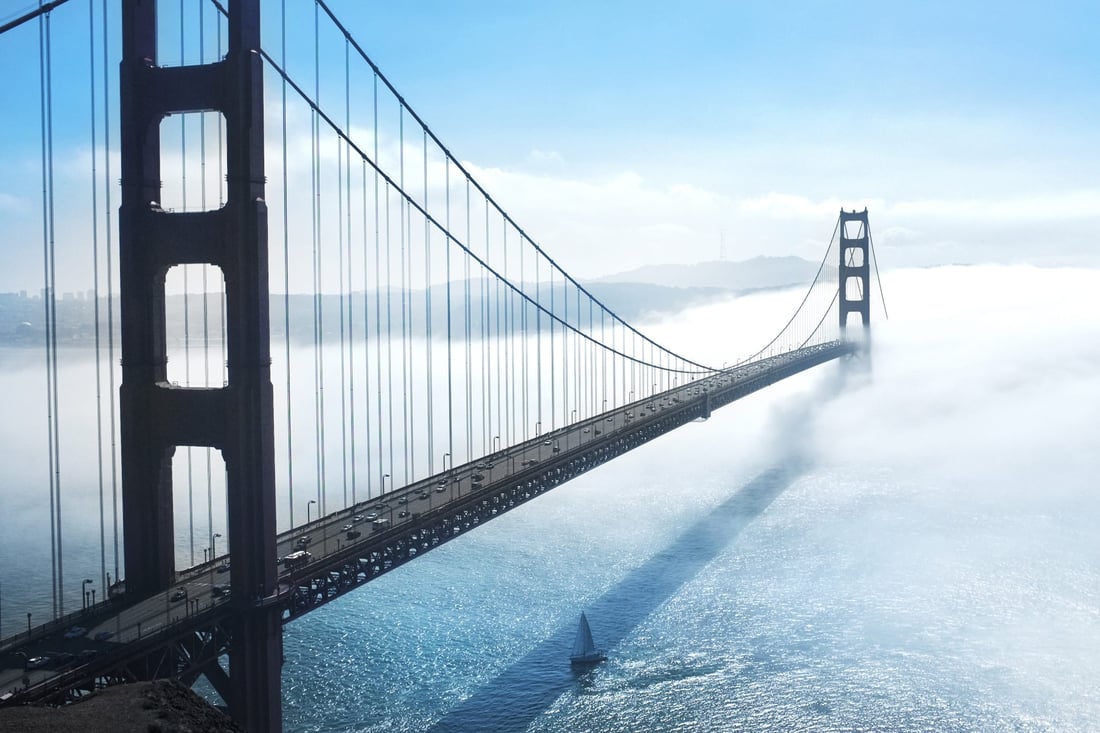 I've been actively involved in cloud-based and Software-as-a-Service ('SaaS') businesses since 2002.
Straight out of graduate school, my first role in IT was that of a testing engineer.
A year later, I climbed my way up to become a software engineer at the same company. It's safe to say that I spent the majority of my early career testing apps and fixing bugs. And I wouldn't have had it any other way.
Fast forward 20 years and 3 companies later, I'm now the CTO of Proxyclick.
But don't let the title fool you. Bugs are still very much a part of my "everyday" because that's the beauty of innovation.
And I consider myself lucky to have worked through and witnessed first-hand the major evolution that is "the cloud."
Ignoring the cloud is no longer an option.

— Christopher Condo in Predictions 2019: Software Innovation..., Forrester Research, Inc.
But what is the cloud, exactly?
It would behoove me to not reinvent the wheel when TIME Magazine pretty much nailed the answer to "where did cloud computing come from, anyway?" years ago.
Now, it's safe to say that I'm as big a believer in SaaS as I am in cloud technologies.
Proxyclick just happens to be a "SaaS app" in the cloud.
But if you're tasked with replacing your paper logbook for signing in visitors, then you may question the reliability of a digital solution for your visitor management in the first place.
Well, SaaS is growing, and it's certainly not going anywhere.
In fact, in a post-pandemic recovery phase, Forrester Research predicts that "the global public cloud infrastructure market will grow 35% to $120 billion in 2021," and "an additional 20% of enterprises will shift disaster recovery (DR) operations to the public cloud — and won't look back."
So I'm here to confirm that cloud-based technology for your visitor management is far superior to any in-house software.
And I can give you 10 good reasons why...
Top 10 reasons why you should go with a cloud-based solution
1. Try first, buy later, and hold the power
I don't know about you, but I wouldn't buy a car without test driving it first.
Similarly, I wouldn't feel confident about buying software I've never used before. Without testing it first, I can't tell if it serves my needs.
If you don't believe me, then head over to our Proxyclick Instagram account.
Our team couldn't even commit to a company E-bike without getting a free trial first.
That's what's great about SaaS solutions.
You have the ability to test it for anywhere between 7 to 30 days and then buy a subscription later. Cloud-based SaaS solutions allow your company to see if needs can be met before the purchase—the commitment—is made.
Note: You can even pay as you go. So if your needs aren't being met, then you have the power to say "thanks but no thanks" and walk (or e-bike) away.
2. Cloud-based cost-effectiveness
The costs of setting up a cloud-based visitor management solution are far lower than that of an in-house solution.
You can avoid high acquisition costs because there's no need to install server-side hardware, storage or anti-virus, or apply patches (this includes any hidden costs of a self-hosted solution)...
You won't need to make space (i.e., a server room/closet) for it, or power it or cool it.
You don't have to buy hardware maintenance plans, or software support, because it's included as a part of the SaaS pricing model.

You don't have to pay for future software version upgrades.
Also, with cloud applications, you'll pay for your standard license but have the full technical support from your SaaS providers.
In this way, a SaaS solution is built into your monthly budget (whereas the cost of a software solution installed in-houses is amortized over X amount of years).
3.

Easy setup leads to a higher adoption rate
Choosing a user-friendly and intuitive cloud-based visitor management system is key to achieving higher adoption rates.
This is because SaaS visitor management solutions are much easier to set up and launch quickly, with little to no training. This is especially true if you and your staff have already discovered the value of the platform during a free trial.
Training security on how to use Proxyclick is very simple because the solution is so intuitive. Our security staff quickly picked up how to use the system with minimal training.

— Ricardo Bowens, Head of Security at the Brooklyn Navy Yard
Even on a scale such as the "Yard," you can hit the ground running in minutes.
Note: There are exceptions to the rule here where specific network constraints can make the setup take up to an hour, but the good news is it's only a one-time process.
4. Less maintenance means less security risk
Say goodbye to those ugly old legacy applications and let your cloud-based service provider take care of the software upgrades.
When you are working with a SaaS visitor management platform:
The company providing this solution ensures that your software is up to date so that you'll always be using the latest version.
The cloud solution is rigorously checked and constantly updated to identify and guard against security vulnerabilities.
This is especially important when there's data to be protected, and data privacy to be embraced and celebrated as a part of your corporate social responsibility.
Really, we celebrate GDPR every day. It's in our DNA.
We don't believe anyone should have to worry about "falling a few releases behind" and missing out on new features and security upgrades.
5. Scalability and flexibility when you need it
Ideally, we all want to see our businesses grow.
Well, with a SaaS visitor management solution, you can scale up (or down) depending on your needs. Cloud-based services are meant to be customized to the way you do business.
As such, the architecture of a solid cloud application should allow for scalability across all its many layers. Setting up multiple sites should be just as easy as setting up your first one.

Because your data isn't tied to a machine but instead stored in the cloud, you can easily manage multiple locations from one central dashboard.
Proxyclick saves you time and lowers the margin of human error with enterprise user provisioning, because we want to see you achieve your goals.
6. Enterprise-grade power from day one
If I had to choose the one most compelling reason to go for a SaaS solution, then it would be this: The power of the connectivity of SaaS with other applications.
Cloud computing has indeed become a must-have technology for every enterprise.

— Dave Bartoletti in Predictions 2019: Cloud computing..., Forrester Research, Inc.
Now, this doesn't mean your organization has to be at the enterprise level.
Working with a cloud-based visitor management system means you get to benefit from the sheer power and resources at your fingertips.
"The companies that offer self-designed platforms have built extensive partnerships with third parties that want to integrate their tools into diverse operating environments."

— Sanjay Kaniyar in Selecting the right platform for IT automation, McKinsey & Company
Take for example, Zapier.
They enable people to exchange data and to trigger actions between SaaS-based applications. Each connection is set up in minutes and we can provide a better service to our own customers.
In the same vein, Proxyclick also provides key integrations with your tried and true tools so you can build your ultimate visitor management solution.
In the battle of Best of Breed vs Best in Class, we chose our side! Best of Breed guarantees each piece of software will best answer your specific needs. So we focus on building the best Visitor Management solution, and integrate with your digital tools.

— Proxyclick (@proxyclick), February 21, 2019
7. Build a relationship, don't just buy a product
SaaS vendors have their necks on the line every single day because their relationship with you is subscription-based. If you're on a "pay as you go" plan, then it's that much easier for you to drop them if you're unhappy.
It truly does come down to whether or not they're delivering on what they promised. But you should feel supported and valued as a customer, month after month and year over year.
The best benefit of Proxyclick for me, is the way we connect...the way we operate and talk. I feel like part of the family.
SaaS is, put simply, an ongoing relationship that your partners work hard at maintaining. So be sure to find a good partner with a proven track record of solid support!
8. Less strain on your IT people
I'm a straight shooter.
I know first-hand that in-house software often requires support from your existing IT department (or person, depending on the size of your organization).
Visitor management software is likely to be a low priority when compared to other systems such as those for finance or communications.
"Join the queue — I've got a lot of support tickets to deal with!"
Ever heard that before? Let's be real here.
McKinsey's earlier findings in their annual survey on business technology, reported in IT under pressure, still rings very true today:
If you're currently a professional in an IT department, do you really want visitor management software issues on top of all the other things you have to deal with?
So why not let the SaaS provider be a remote IT team helping you solve your pressing issues?
9. Data from the cloud in case of emergencies
Let's say, knock on wood, that your building needs to be evacuated.
Working with a cloud-based solution is the safest bet.
You can always log in to your visitor management app from your smartphone. Or just find another PC —any web-connected computer for that matter— ask your neighboring company if need be.
Once you're logged in you can pull all the information you need to ensure employee and visitor safety.
Not to mention, you can also make use of powerful notifications systems as well for both emails and text messages.
This can all be documented in your continuity of business plan. Your compliance officer would love you for it and your visitors would thank you for it.
10. Reduce your carbon footprint
It's true.
Choosing a cloud-based technology over traditional IT hardware and software can be better for the environment.
According to Lawrence Berkeley National Laboratory's case study, applications in the cloud using renewable energy sources are even better. At Proxyclick, we're big believers in green technology.
Moving to cloud technology on a global scale could actually save enough electricity to power whole cities for years!
Source: US Department of Energy
So if you've already moved away from paper to digital, then it's a start.
But if you're at the point of choosing between cloud-based or in-house services, then you should definitely consider 2 things:
The amount of energy you need
The amount you output
Is it sustainable? What does it say about your corporate social responsibility?
In conclusion: Weigh things carefully
I get it.
It can feel like a burden, having to choose the right SaaS supplier for your organization.
My advice to you is to weigh everything carefully and ask the right questions, like:
Request references from existing clients
Ask which types of security penetration tests they've passed
Find out how long have they've been doing business
Push them on whether there is better control of privacy and security issues with in-house solutions
See how well the teams handle these kinds of questions, to begin with, and how transparent they are in their answers.
And stay tuned for more content meant to help you in your decision-making process.


Interested in learning more about Proxyclick's cloud-based SaaS solution? Book a demo with one of our experts now.
***
Editor's Note: This post was originally published in June 2015 and has been updated for accuracy and comprehensiveness.
---
Topics: