10 things you might overlook after an office move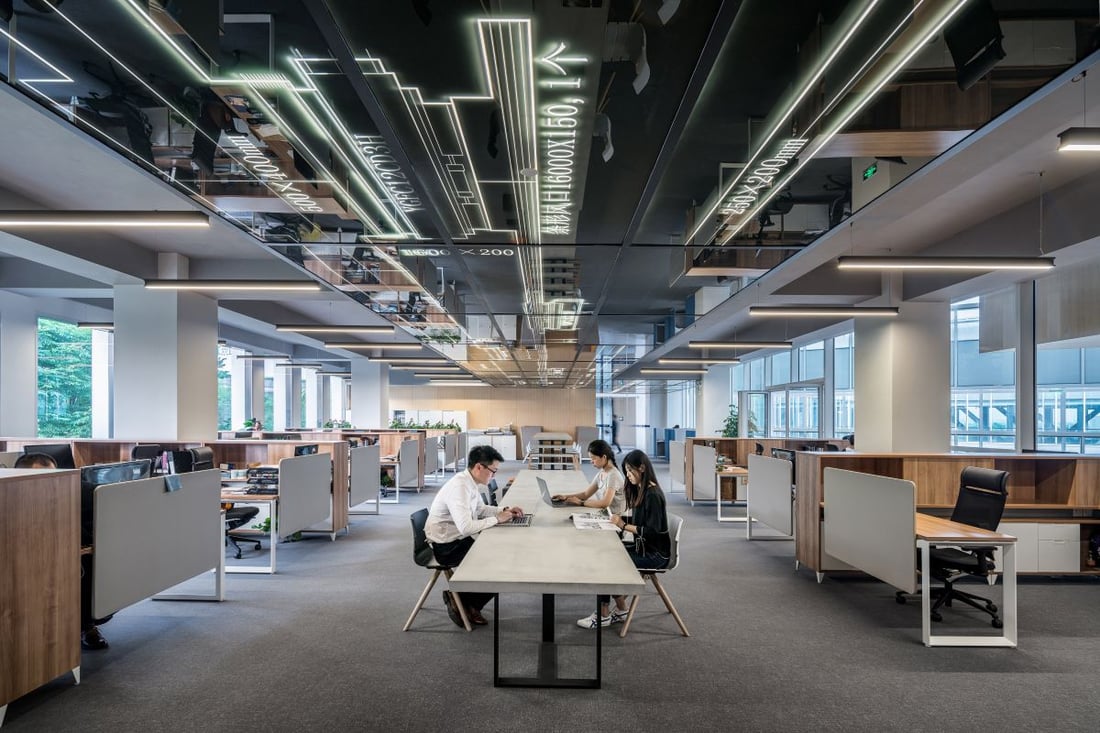 If you've experienced an office move, you know that the entire process can bring about feelings of invigoration and exhaustion (and everything in between). In most cases, though, relocating is a reason to celebrate.
For example, if you're experiencing rapid growth, you'll need that extra space for meeting rooms, desks, and dining areas for office feeding frenzies (and champagne toasts).
But all of this must be accompanied by a solid plan, both before and after you move. We've found numerous checklists online covering pre-move to-do items, but what we didn't see were the important to-do lists for after your big move.
Let's face it: while you're busy celebrating (with good reason) your new spot on social media, you may be overlooking some major missing pieces in overall office efficiency, security, and beyond.
As such, here are the 10 key steps people tend to overlook once they've settled in their new space:

1. Modernizing your reception area.
2. Letting visitors know how to get to you.
3. Connecting visitors and hosts efficiently.
4. Setting up integrations to get your office running smoothly.
5. Being ready for audits, whenever they occur.
6. Getting a delivery system that actually works.
7. Making sure you've solidified emergency plans.
8. Storing your visitor documents in a centralized, digital place.
9. Keeping all employees in the loop throughout the process.
10. Giving a shout-out to those who helped you along the way.
1. Modernizing your reception area to make a great first impression.
After an important office move, ensure every area in your space properly reflects your brand - starting with your front desk.
It's sad, but some companies forget to use a relocation to a modern office as an opportunity to ditch the paper sign-in sheet for visitors. Sure, you might be equipped with fancy furniture and new technologies, but if you're still using a dated paper logbook, this might be the first thing your visitors see (and judge you for).
And here's an alarming truth: two out of five people claim their perception of a company or brand has been negatively affected by their experience in the corporate lobby or reception area.
To impress interviewees, new hires, friends, contractors, vendors, and others entering your new office, consider a handy new addition: a digital visitor management system (VMS) at reception.
Invest in an iPad or tablet, and you're halfway there. You can even create a custom welcome screen with your company colors and logo.
Not sure how to choose a VMS that's right for you? We've created a list of things to look for. Here's one helpful hint: providers like Proxyclick offer free trials for you to explore and understand how all features work, so you don't have to commit just yet.
2. Letting your visitors know how to get to your new office.
Remember: guests coming to check out your new location might need a little help getting there. Send out invitation emails with the new address and a clear map so they can find you.
Within the invite, you can also send any other necessary information they'll need before you meet. These notes, tips, and detailed maps add a personal touch that creates a great first impression, before visitors even step foot in the new building.
3. Connecting visitors to hosts efficiently.
At Voices.com, executive assistant Melissa Willoughby used to run around trying to find employees who had visitors awaiting through a 45,000-square-foot office, navigating about 200 desks.
That was before the company, an industry-leading provider that connects businesses with professional voice talent, implemented Proxyclick as their cloud-based visitor management system.
Now, Melissa doesn't have to worry about wasting time tracking down staff. When visitors arrive, a simple check-in on the tablet triggers a notification that's sent (via text, email, or other apps like Slack and Skype) to their hosts.
If hosts are tied up in other tasks, they can let reception know they'll be there in 5, 10, or 15 minutes. This feature is especially useful if your organization experiences large volumes of visitors on a regular basis.
Talk about efficiency, right?
The bottom line: digitizing the visitor check-in process saves everyone time.
4. Setting up integrations to make your new office run smoothly, right from the start.
Once you've added a VMS at the front desk, consider using it to further bring your whole office into the digital age.
Explore important integrations that make sense for you. That could mean anything from improving how you book meeting rooms, control guest access through specific turnstiles and doorways on your premises, get check-in notifications on Skype or Slack, and much more.
5. Being ready for audits, whenever they happen.
When you first get settled, you're not always thinking about how quickly you'll be in a good place as far as compliance.
But it's always a good time to think about global regulations like ITAR and EAR, PCI DSS, and C-TPAT. After all, you never know when an audit might happen; it could be as soon as a few weeks after the office move.

Use visitor management software like Proxyclick after an office move to pass insurance and compliance audits by:
Screening visitors against watchlists
Assigning unique guest Wi-Fi access codes
Requiring (digital) signatures for NDAs and other legal documents
Getting automatic notifications when visitors need escorts
Visually verifying guests with ID checks
Properly storing and accessing the right visitor data
6. Getting a delivery system that actually works.
Expecting deliveries at the new address? Eager to order lunch, but concerned you won't be notified when it comes through the door? After you've alerted vendors and suppliers of your shiny new address, you'll need to figure out a quick and easy way to manage incoming packages.
Deliveries are easy to handle, right from the start. Using a solution like Proxyclick, once a package or lunch order arrives, recipients will be notified after just a few clicks on the tablet.
Reception can even notify recipients of where to go to pick up their deliveries, and get replies with personal notes. If a signature is required for a package, you can send an urgent custom message to the recipient.
7. Making sure you've solidified your emergency plans.
Emergencies happen, even in the first few weeks or month after an office move. First, make sure to immediately notify your employees of emergency exit plans as soon as you've moved in. That needs to be clear from the start.

If a fire occurs in the building, send out a mass text message to everyone inside to alert them immediately. You can send them proper instructions on what to do or where to go so everyone stays out of harm's way.
Other unplanned circumstances like an outbreak of a virus also need to be handled efficiently and as immediately as possible. In these cases, you can set up a health questionnaire right in your VMS to ask key questions about temperature, recent travel history, any current symptoms, and more.
8. Storing your visitor documents in a centralized, digital place.
Assuming you've already digitized important documents, you can also store NDAs and other important agreements easily using your newly installed VMS.
This can be a lifesaver just after an office move when there are still lots of moving parts and documents flying around, especially if you have high volumes of visitors.
Tip: Look for a visitor management solution that integrates with cloud storage providers like Google Drive, Dropbox, or Box.
9. Keeping all employees in the loop up to, during, and after an office move.
It might be obvious to some, but it's important to stress: managers should keep employees informed whether it's one day, two weeks, or three months after the move.
That means, of course, letting them in on key information like access codes, public transportation, parking, emergency exit plans, and health and safety regulations. It also means staying open to feedback after the moving process, and doing their best to meet employee needs.
10. Giving a shout out to your movers, interior designers, and architectural firms that helped make it all happen.
Lastly, let us not forget (since we're in the business of making positive connections), make sure to pay tribute to all those who helped your office come to life.
That may extend beyond fellow colleagues to interior designers, contractors, movers, and architectural firms. And if you happen to be sharing your excitement on social media, don't forget to give them a friendly tag or shout-out.

Looking to try out a visitor management system fits all those points we listed? Try Proxyclick free or book a demo now.
---