Choosing a visitor management system: 7 things to look for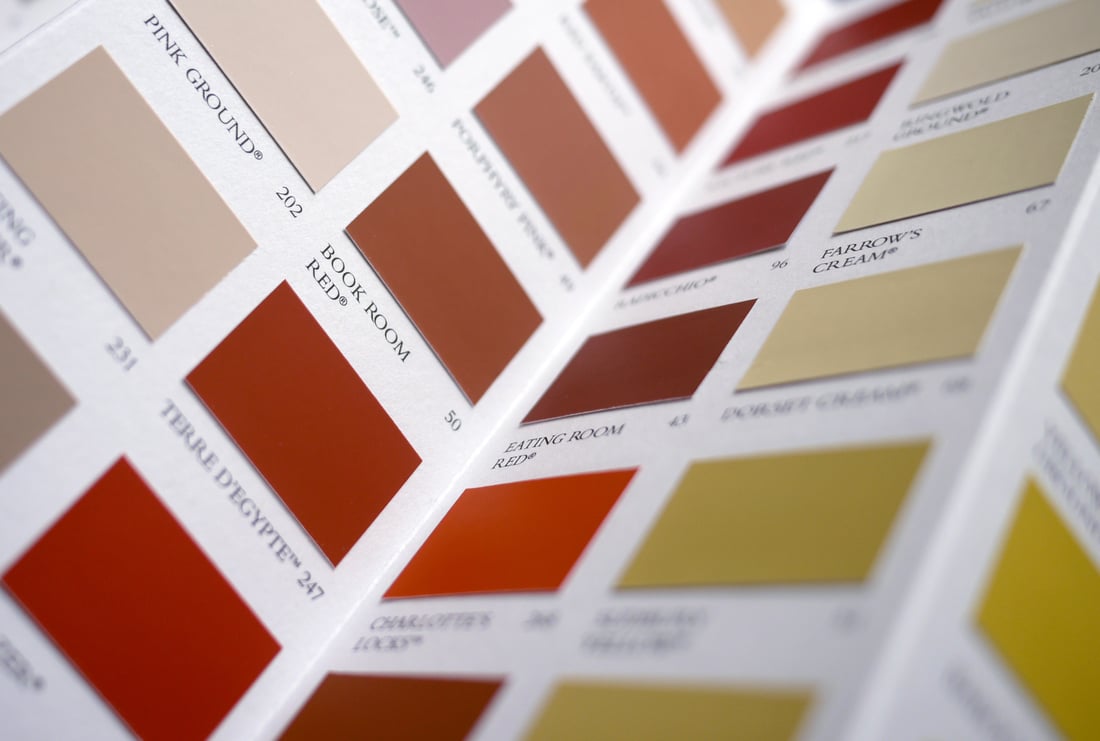 If you haven't already, then chances are you'll be pretty picky when you need to choose an office space for your business. There'll be so many things to consider—location, square footage, furnishings, and colors, etc.
Considering a third of our lives are spent at work, the workspace is essentially our second home. So why wouldn't we take the time and care to weigh all our options when the time comes to choose a visitor management system?
For many of us, a large portion of our days is spent at work; in fact, the average person will spend 90,000 hours at work over a lifetime.—1/3 of your life is spent at work, Gettysburg College
Just like your carefully-chosen office space, you need a visitor management solution that fits your unique business like a glove.
Tip: You shouldn't choose one just because your competitor is using it.

Your choice of visitor management system matters
With 11 million face-to-face business meetings happening per year across the US, and the annual worth of business meetings estimated at £193 billion in the UK, not paying attention to your visitor management can cost you business.
In 2018, we surveyed 2,000 business professionals across the US and UK about their experiences in corporate lobbies. What we learned was that too many businesses underestimate how crucial a visitor management system (VMS) can be.
A poorly-matched one can leave a bad taste in your visitors' mouths.
Two out of five visitors, in fact:
And in the US alone, nearly 50% of the respondents indicated having bad visitor experiences. Numbers like these can hurt your bottom line not to mention your brand reputation.
Can your business afford to be making such bad impressions?
That's why we'll talk about the 7 critical factors to consider when shopping for a visitor management system for your business, and the questions you should be asking:
1. How long has the company been around?
Time is one of the truest litmus tests of any service's quality and efficacy.
Microsoft has survived for so long because it's delivered great quality for a prolonged period of time. The same could be said for the likes of Hewlett-Packard, IBM, and Texas Instruments.
Additionally, a product or service tends to be refined with time. Software, especially, becomes less clunky and more powerful because developers have a chance to make several useful additions and quality-of-life improvements.
Thus, you should look into how much industry experience your visitor management provider has. The longer they've been around, the more their product should have evolved over the years.
We recommend you take a look at their blog for product news articles to see what they've delivered on, and why.
2. What kind of reviews do they get?
A visitor management provider might impress you with their marketing pitch and beautiful software. But what if, after you have it up and running, the majority of your employees have trouble with it and your visitors hate it? What if the customer service and care you receive turn out to be sub-par?
This isn't your run-of-the-mill buyer's remorse. Each organization, as a whole, needs to buy in when it comes to company-wide system changes.
For example, if you want to opt for a visitor management system with multiple security features, then you need to make sure it's not too invasive to your employees or guests.
An easy way to tell whether the software is going to be a hit-or-miss, is to take a look at existing client reviews and testimonials on respected platforms like Capterra and G2 Crowd.
A well-designed visitor management solution, with outstanding customer success management, should garner plenty of positive reviews and testimonials.
Be sure to do your homework and read up on what others have experienced with the company.
3. Can it help keep your data and physical assets safe?
Security is a primary concern for every business. So how would a visitor management system fit into your current security arrangement?
As a base, the right solution can identify and record every person who steps foot on your premises. This is good news for your people and intellectual property, and your visitor privacy as well. But not all visitor management systems are created equal.
You've got to find one that provides key technologies that will help you better secure your building.
Watch our security webinar
And just like you'd check under the hood of a car before buying it, it's essential to go more than skin deep to see what a company's security measures are made of.
For example, a SOC 1 or SOC 2 certification indicates airtight security. But a SOC 2 Type II certification benefits customers even further, as an independent audit of the systems is performed on the systems over a span of six months or more.
4. What kind of user experience (UX) does it offer?
A truly excellent visitor management system will provide an outstanding user experience. This goes both your visitors and contractors, as well as for your employees.
Here are some hallmarks of a VMS with a high UX rating:
It's intuitive
It does most of the "heavy lifting"
It can check in visitors quickly
It doesn't invade your visitors' privacy
It guides the visitors through what to do or expect
It caters to every "persona" or visitor type
It helps with branding
To sum it up, a good visitor management system will manage visitors effectively and take the burden off your reception staff's shoulders.
5. Does it help you meet your compliance objectives?
Are you already aware that your business needs to be in compliance when it comes to GDPR and visitor management?
GDPR was implemented back in 2018, but fast forward a year and only 29% of EU businesses are GDPR-compliant.
And it's not only in Europe where data privacy regulations have been tightened. There's also the California Consumer Privacy Act (CCPA) and Japan's APPI you should be taking into consideration.
You need to ensure your new VMS helps and doesn't harm your efforts during regulatory compliance audits. This includes audits related to ITAR, PCI DSS, C-TPAT, and FSMA as well.
This is especially important because whatever your organization spends on compliance initiatives, currently, is set to double over the next five years. And the rate at which fines and penalties are growing is no laughing matter.
See more in our regulatory compliance guide
6. Can you use your favorite tools with the VMS?
You probably already use a number of apps and software to run your day-to-day business.
For example, you may use LenelS2 OnGuard to automate visitor building access. And when your visitors are inside, you might send them a Wi-Fi code with a Cisco app. Yet another tool—a wayfinding app like Mapwize—may guide visitors to a conference room. By then, a check-in notification has been sent to the meeting host via the channel of your choosing.
You get the picture. The integrations possible should make for a memorable and seamless visitor experience.
Your new VMS needs to play nice with your existing tools and apps for the best-of-breed strategy that your business needs.
7. Is it going to give your IT department nightmares?
Without opening a can of worms, it's suffice it to say that you'll need to pour plenty of resources into an old legacy or on-premise visitor management system:
make space for it
set it up
keep it safe and updated, and
maintain it
Did we mention that your IT team is likely to experience many sleepless nights and maybe even age prematurely?
If a new visitor management system is going to be a drain on your resources, then it may not be right for your business.
On the other hand, the cloud-based visitor management system (like the one offered by Proxyclick), has been replacing legacy systems for years now. While not all legacy systems are bad, we think their cloud-based counterparts are better.
There are plenty of other factors to consider like cost, ease-of-install and adoption rates, customization, and portability.
In conclusion
We're all guilty of judging books by their covers from time to time. So it's only natural that the way your business is perceived is affected by the way you manage your visitors.
So we hope this list helps you find a suitable visitor management system for your business. There are a few more arguments up our sleeves but you'll be able to experience them first-hand by signing up for a free trial.
Happy check-ins to you!
---