How to go paperless at the office in 2021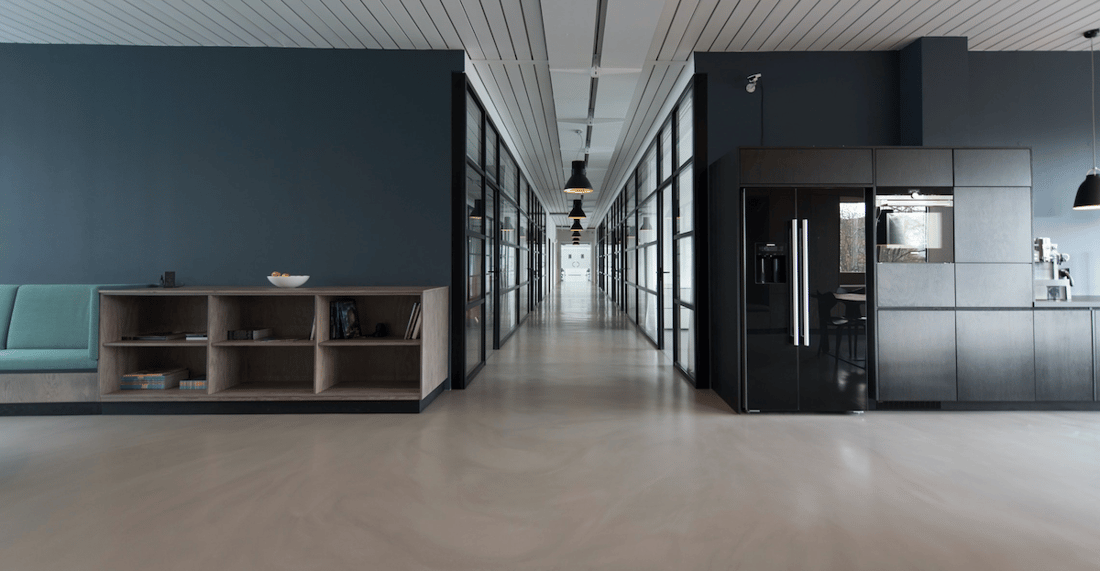 The idea behind building a paperless office has been around for a few decades since it was first conceptualized as "The office of the future" in an article in Business Week in 1975.
That was back when going paperless in the workplace was merely a lofty vision.
As we all live in the post web 2.0 world, a paperless office is certainly attainable.
But even among the advancement of internet technologies, paper usage is still on the rise. And it's expected to increase by 7.2%, too, in 2021. Cue the ultimate facepalm.
Benefits of a paperless office: Let's look at the stats
Here's the deal: employees can lose as much as 40% of their time looking for paper files. And approximately 20% of print jobs are never even retrieved from printers.
That doesn't just result in lots of unnecessary waste; it also leaves sensitive data exposed to any employee or visitor (if you're controlling access to your office, though, that's less of a concern).
To top it all off, 50% of all printed material on any given day ends up in the trash by the end of that day.
With the latest tech readily available to us, now is the time to break free from our paper dependency (as much as Dunder Mifflin employees in NBC's The Office would contest).
Many small-to-mid-sized businesses, or SMBs, are looking to go paperless for a few main reasons:
Cut out inefficiencies (81%

plan to impact the bottom line with improved document workflow)

Reduce waste, and time wasted (paper accounts for 26% of total waste a landfills; 46% of SMBs

waste significant time daily on paper-intensive processes)

Cut overall costs (65%

spend between $1,000-5,000 monthly on paper processes)
These crafty SMBs, as well as their large enterprise counterparts, are therefore finding new ways to reach their paperless dreams.
How to use online tools in a paperless office
Get on board for making our planet a more sustainable place.
You can introduce company-wide initiatives to discourage printing (or encourage double-sided printing), boost reusing and recycling habits, and promote the use of digital tools as alternatives to paper.
For example, it could start at your front desk. By implementing a cloud-based visitor management system (VMS), you can get the added benefit of replacing paper health questionnaires, forms, sign-in sheets, legal agreements, memos, and more at the front desk.
And with COVID-19 top of mind, you can implement full touchless check-ins for employees and visitors, entirely via a mobile device, as well as touchless temperature scanners upon arrival.
Below are 5 ways to go paperless in the office with online tools, several of which can be integrated with a best-of-breed VMS solution like Proxyclick (by the way, here's what else to look for in a VMS).
1. Use note-taking apps in meetings.
Note-taking has never been more pragmatic and beneficial. Doing it the digital way means dodging scary stacks of notebooks piling up on your desk, in your filing cabinets, and trash cans.
Just think about all that time lost digging through all your paper notes.
With apps like Microsoft OneNote, GoodNotes, and Evernote, we can take digital notes and also share them across different platforms. We can do this from many devices, add users to edit, and beautifully present them, if needed.
Here are a few other great apps for note-taking:
2. Take advantage of mobile apps to capture business cards.
It's easy to forget about business cards residing in your wallet, on your desk, or in your junk drawer at home. And visiting conferences and networking events can leave you with a huge stack of them - an ever-growing pile of paper clutter.
Apps like CamCard and ABBYY use OCR (Optical Character Recognition) technology, which makes it easy for you to quickly scan and store a business card on your smartphone.
Other apps for scanning business cards include:
3. Use cloud-sharing and instant messaging apps to cut down on printed memos, reports and, documents
Apps like Whatsapp and Facebook Messenger have allowed people to communicate more easily across the globe. This, combined with improvements in efficiency and productivity across organizations, has made us more connected than ever.
Similarly, Slack, Skype for Business, Cisco Webex Teams, and Join.me are examples of solid tools that have enabled employees to communicate with each other in real-time without the risk of paper memos, reports, and other documents taking over our workspaces.
You can go even further by saving actual space, replacing filing cabinets with digital file-sharing systems such as Google Drive, Dropbox, and Microsoft Office Sharepoint.
4. Implement task and project management apps to cut down on post-its, todo lists, and printed roadmaps.
Managing tasks and projects is, in most cases, part of an employee's daily routine. Traditionally, we've used post-its or todo lists to keep track of these. News flash! Apps like Todoist and Google Tasks let us manage tasks more efficiently and paper-free.
Project management tools like Asana and Notion (which we're a fan of here at Proxyclick) are great ways to track roadmaps and deliverables, and even allocate responsibilities across multiple devices and platforms.
Gone are the days of writing on post-its and printing out lengthy reports, Gantt charts, infographics, and timelines. Let us rejoice. Some great apps for task and project management include:
Other todo list apps:
Other project management apps:
5. Goodbye printed agreements, hello digital agreements (and e-signatures).
We can now ditch printed legal documents and agreements by using tools like Adobe sign and DocuSign to digitize them. This, of course, cuts down on paper usage and speeds up the process for customers, clients, and visitors to sign and share agreements.
Pair these tools with the above-mentioned file management systems like Google Drive and Dropbox, which have user access controls to protect confidentiality and appropriate access to relevant individuals.
Pro tip: You can also manage and secure health questionnaires, NDAs and other legal documents using visitor management solutions like Proxyclick to both go paperless and give your visitors a more personal and efficient check-in experience.
Here are some other great apps for e-signatures and digitizing agreements:
6. Send emails instead of letters.
Mail can contribute to a surprising amount of paper waste. Even when used from time to time, many companies still use paper mail to reach customers:
Information about company changes
Bills or outstanding payments
Promotional information or reminders
Most of what businesses send out is unnecessary in modern life, though. Instead, convert all of these letters into emails to cut down on paper.
Gather emails from your customers in their intake forms to compile an email list. Make it easy for them to update their information to make sure what you have is accurate. If you are sending important information, such as a bill or payment reminder, use read receipts to make sure the customer received the email.
7. Use online invoicing to handle client payments.
Don't neglect your financial departments in creating a paperless office. Physical invoices and checks can quickly add up to significant paper waste. Not only are they wasteful, but they can also cause potential security issues. An opportunistic thief can easily compromise an invoice or check left on the wrong desk.
Instead, take advantage of online invoicing to make going paperless safer and easier for your business. Depending on the needs of your company, there are several online invoicing systems you can take advantage of, including:
8. Use a dual or multi-monitor set up for added employee productivity.
When working on important projects, many employees will print documents to make it easier and more productive to cross-reference. However, this also adds up to a significant amount of paper that will likely end up in the trash at the end of the day.
Consider investing in a dual monitor setup for employees to avoid this. Multiple screens provide more room to work with all the information that your staff needs so that they will not have to print off any paper. It will help boost productivity and make work simpler.
9. Take your faxes online.
Your first instinct when moving to a paperless office might be to simply eliminate all faxes. They seem like outdated technology, and there are other options available (namely, email) that can do the same thing.
However, it's not always possible to get rid of all faxes if other vendors and clients insist on using them. Plus, certain laws (such as HIPPA medical regulations in the US) forbid the use of emails for sensitive information.
An online fax provider is the perfect solution to eliminating physical papers while still using fax. Any faxes will be directed to the computer, tablet, or smartphone of your choosing, making it easy to access.
Popular online fax services include:
10. Use laptops and tablets for work on-the-go.
Another area that many companies waste paper? Meetings. Printed agendas and scribbled notes account for a lot of waste. Workers can't lug desktops around with them wherever they go, though.
To cut down on this waste, laptops, and tablets can provide a convenient way for your employees to make work mobile. With the rise of remote work, many workers will benefit from taking their work with them if they need to work from home.
Employees can use Evernote to take important meeting notes, and everyone can have access to any PowerPoints or important information without using reams to paper to make sure each person gets it.
Implementing a paperless office is a team effort
Creating a paper-free office is an ongoing process, one which should be adapted and perfected over time. And it doesn't just come down to you: it requires a team effort.
The moral of the story is that advances in smart technology can make the switch to a paperless office not only doable but easy.
And the most important step is to just get started.
Implement some digital tools to show your team how effective they can be in achieving your paperless goals, all while improving productivity. If the whole team is on board, the experience can be quite enriching and surprising for everybody involved.
Remember: change starts from within.

Ready to start going paperless with a visitor management system? Book a demo with one of our experts now.

---