How to fix common complaints about your reception area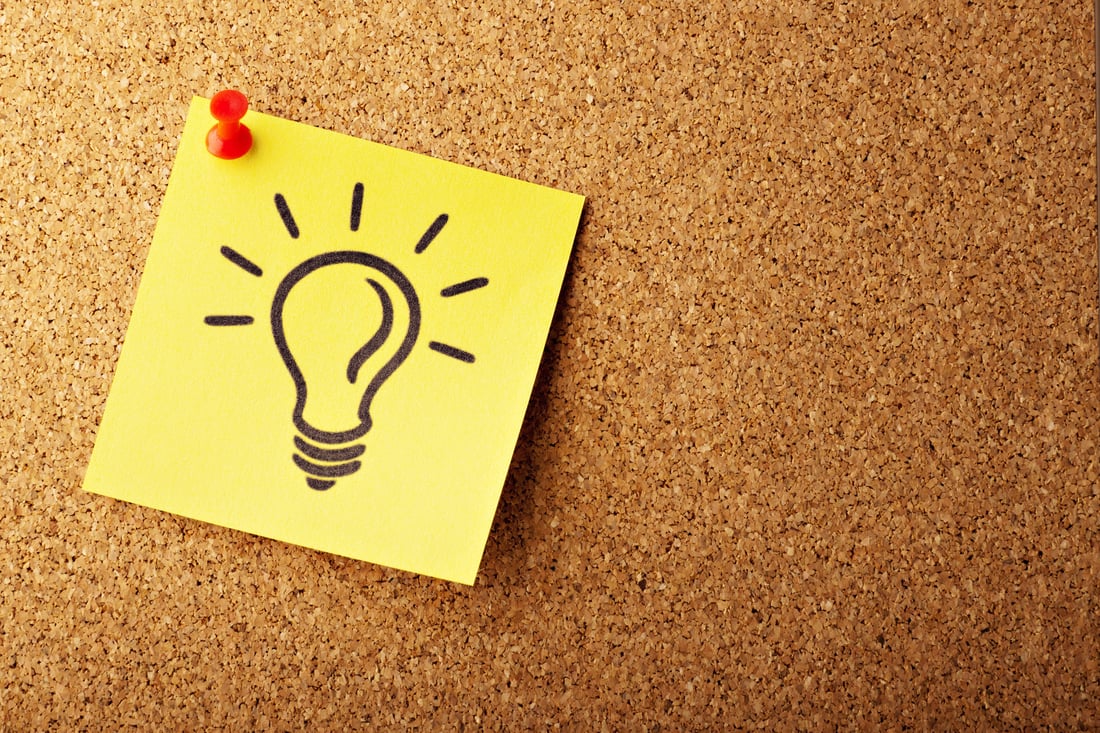 What's the worst thing you've ever thought about someone's reception area? And could it be the same thing one of your visitors might think of yours?
Obviously, the reception area in a corporate building or production site isn't meant to be anyone's final destination. Rather, they're "pit stops" on the way in and out of whatever business meetings we're required to attend.
Here's the thing though: Beautiful places make people happy. And happy people are good for business. It's why leading businesses spend a fortune on creating gracious, inviting interiors.
Just think about Apple's new Cupertino campus, or take a look at the reception area at LinkedIn's Brazil HQ:
Do as we say; Do as we do
At Proxyclick, we sometimes let our kids spend the day at our offices.
It's always nice for the team to see mini versions of their colleagues, and equally rewarding for the children to meet the people their parents spend their waking days with. It's also a chance for the kids to see their respective parents going in and out of business meetings.
In this way they learn that workspaces can be beautiful and functional.
You can say we like to start them young!
But we're big believers in designing for people, and our office is no exception. Over the years, we've heard it all...and this includes the most common complaints that business professionals have about reception areas.
Newsflash: You don't have to let complaints about your reception area become the norm
Whether you like it or not, your corporate lobby is where guests will make their initial assessment of your company.
In our latest independent poll of business professionals across the UK and US, the Front Desk Experience Survey, two out of five people admitted their perception of a company or brand had been negatively affected by their experience in the reception area.

For the math wizards out there, that's 40%.
So let's start with the basics and group the complaints and their solutions accordingly:
We'll cover some of the most common criticisms that might find their way into your Suggestion Box...
1. Warm and friendly human touch
The most common complaint, in the Front Desk Experience Survey, happened to be about the "human experience," centering on receptionists being unhelpful or unfriendly.
But receptionists jobs are not easy ones. Corporate receptionists, or as we like to refer to them as "front desk heroes", are required to be "on" at all times. This can make that job stressful and complex, but we're social beings and our interactions with other humans are of primal importance.
One surefire way to help your reception area staff is to provide quality software and communication systems to work with. Let's be real here. Half the time, receptionists are running around tracking down people once visitors arrive.
For example, inside your invitation email you may have provided your guest with a map and directions to your premises, plus additional info or access they might need.
But you can also asked them about their post-meeting transportation needs—resulting in their requirement for a taxi already being noted and scheduled.
This kind of "in advance" grunt work frees up your reception staff to concentrate on their immediate interaction with your guests.
Look no further for proof of efficiency and joy
One of our valued customers put it perfectly:
We reduced the time for the receptionist to welcome each visitor by 50%. But the most important isn't the time we save, it's the time it gives us to better welcome our visitors.— Eric Van Lint, Senior Alliance Manager
With the use of our visitor management system, receptionists can now automate notifications so that they can stay right there with the visitors and provide the warm human touch!
2. Creature comforts
We're all creatures of habit, and we'd like to feel comfortable even in business environments. So here are some quick wins for your reception area:
Get on top of climate control: An area that is too hot — or too cold — will make almost everything else harder for your guest.
Invest in some rugs or carpeting or "sound-baffling": A noisy environment will put visitors on edge. The hard surfaces found in many reception areas—glass, marble, wood, brushed steel—will reverberate noise into a distracting racket.
Feng Shui your space: I'm personally looking into doing this in my new home home, but this also applies to your office space. Believe it or not, a major complaint among business visitors is that a lobby is difficult to move around in.

Tip: Don't clutter it or make it a maze-like experience!

Offer refreshments in case of a wait: At a minimum, there should be clean, cold drinking water—bottled or a water cooler. Good coffee and a variety of teas are always appreciated. Some soft drinks aren't too much to ask. (Incidentally, with Proxyclick, it's possible to save notes about each visitor so that the reception staff is aware of visitors' preferences)
Provide comfortable seating: This should be a no-brainer, but alas, it's a major compliant among business professionals. With a whopping 42% of people polled complaining about it:
And finally, hire top-notch cleaning and maintenance staff. Don't skimp on this.
Overflowing trash cans and dirty floors speak for themselves, and it's not a story you want your visitors or contractors hearing. And there's no arguing that clean and tidy bathrooms are a reflection of how seriously your business should be taken.
3. Make Sure the Best Tools Are Being Utilized
Using the right technology will not only help your reception staff, but it will also help your visitors.
While they're sitting and waiting, they'll almost assuredly want to be on their devices doing important work (or watching Instagram videos).
So you'll need to make sure you've got decent Wi-Fi in the reception area, in addition to an easy and secure way to share your Wi-Fi credentials with your visitors.
Well, this is possible with Proxyclick's Wi-Fi integrations!
Not only can our cloud-based visitor management system take the misery out of the sign-in process, but we can also help you share your Wi-Fi access using major systems like Cisco, Aruba, and Aerohive.
4. Visitors want to feel safe and secure
This feeling of safety and security can be interpreted as physical in nature. Thankfully with Proxyclick, this can come by way of our powerful security features and integrations but also because of the fact that all visitor details are stored in the cloud. That means a number of this:
You can accurately track visitors and have a full audit trail,
You can quickly and accurately check visitors out when they leave your building or production site, and
This is all important in the case of emergencies so that everyone's whereabouts can be quickly verified.
However, this sense of security and safety also applies to data privacy and your company's security policies.
Another way a visitor management solution can cut down on complaints of this nature, which can result in some hefty fines, is by making the sign-in environment more secure. If just anyone can look down at your paper logbook, then they'll see personal information of the person who signed in before them.
It's human nature to look, as a matter of fact, 62% of people surveyed confess to taking a peek:
Download all the results here
Not only is this alarming, but it can also cost your organization money and your reputation.
Conclusion
Ultimately, it just takes some thought and planning to avoid complaints about your reception area piling up.
Getting rid of things like visitor logbooks, the back-and-forth of handling identification cards, and fielding telephone calls from visitors asking for directions, will vastly speed up the check-in process and stop lined from morning in your reception area.
Then your visitors will be able to settle into one of your comfy couch with a good cup of coffee while enjoying the most excellent Wi-Fi in the lobby. This will make them happy.
And happiness means good business!
---